Images from an Instagram accounts' media may now be displayed within DAKboards' Photo blocks! As posts and other associated images are added to the IG account, they will automatically appear in the Instagram Photo block shortly after!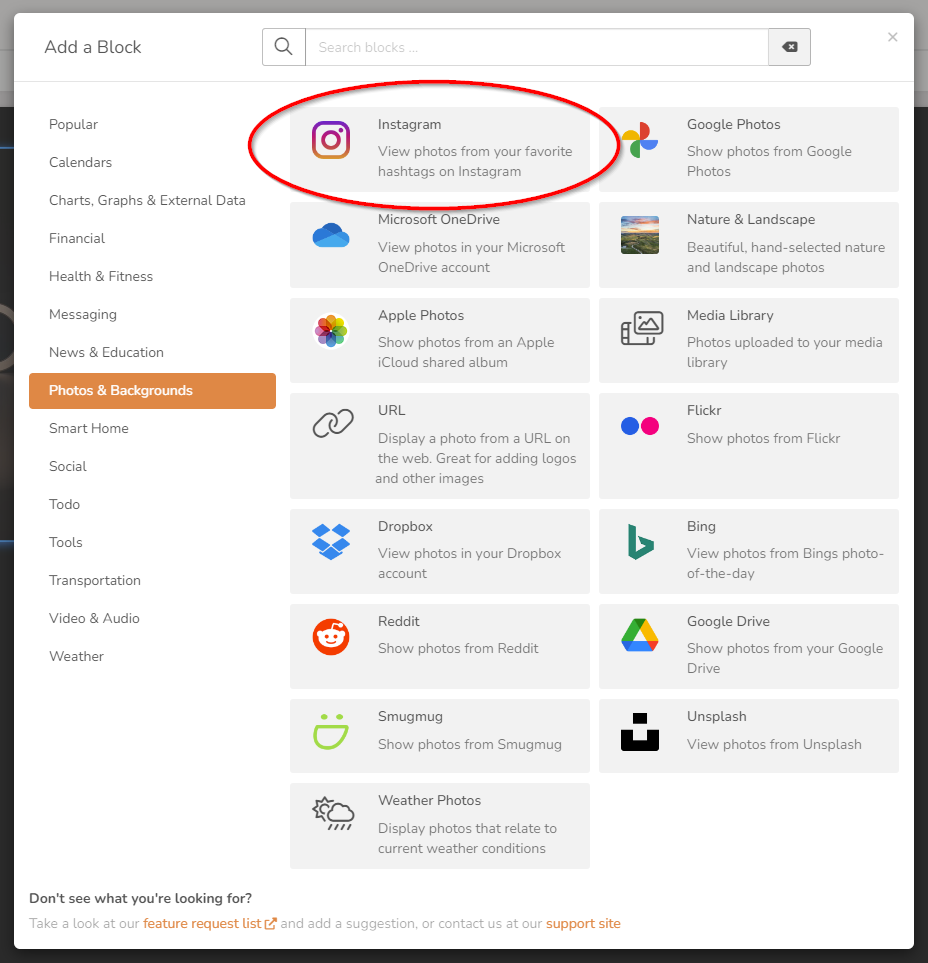 With the latest release, an animated dynamic Atmospheric Map block is also being offered, with selections to display a given location at various zoom levels, choosing between three different overlay options: Wind Speeds, Temperatures, or UV Indexes.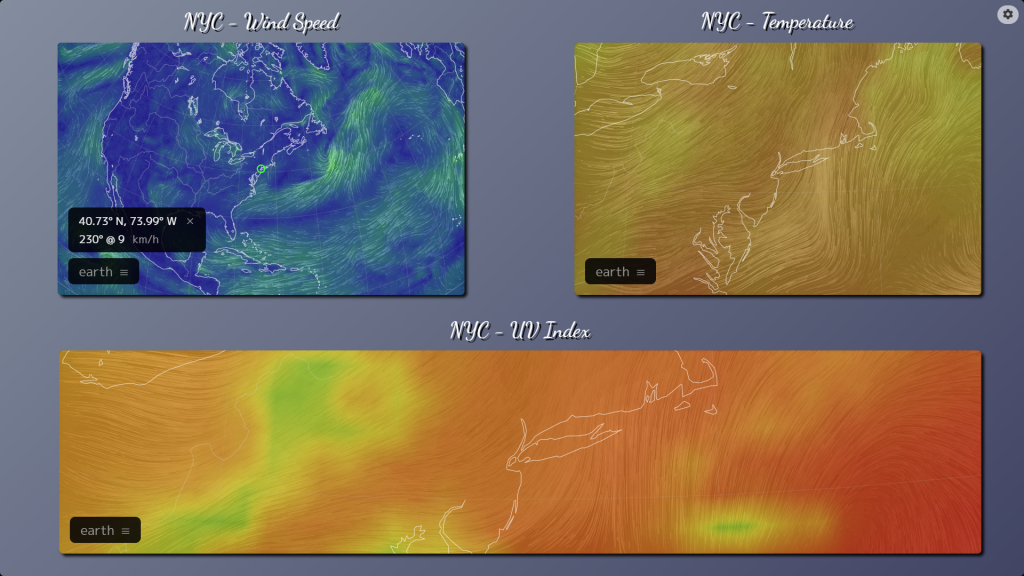 Custom Screen Live Editor Enhancement
Editing Custom Screens with the Live Editor has become easier and more accurate. By default, the entire screen is "fit" within the browser window being used to edit it. There will now be options to edit the Screen content at a 1-to-1 ratio by selecting "100%" zoom level. For ease of selection, options for 25%, 50%, 75%, 100%, and 200% are offered in a convenient popdown selector. Or, the zoom slider may be used to smoothly scale to a level that works best.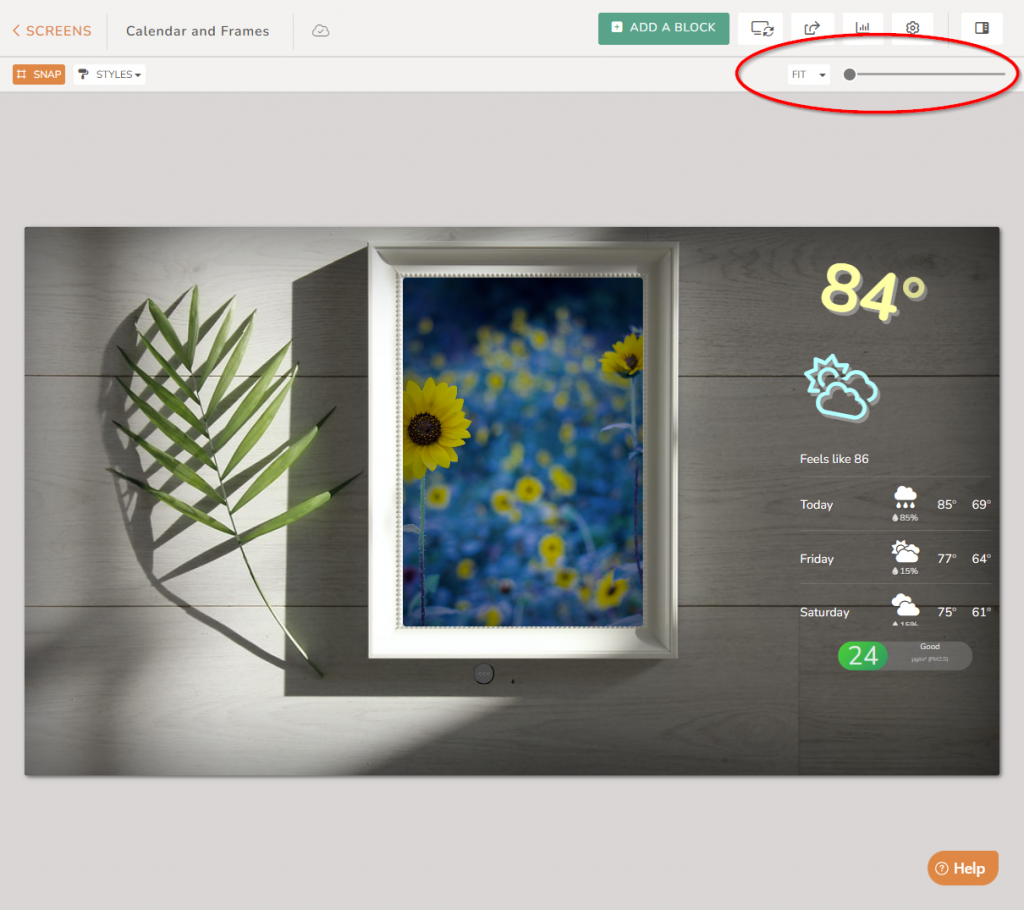 While in zoomed-in mode, the content may expand to fill the entire editor area, and navigating around the Screen is accomplished using the mousewheel, or shift-mousewheel (for horizontal movement).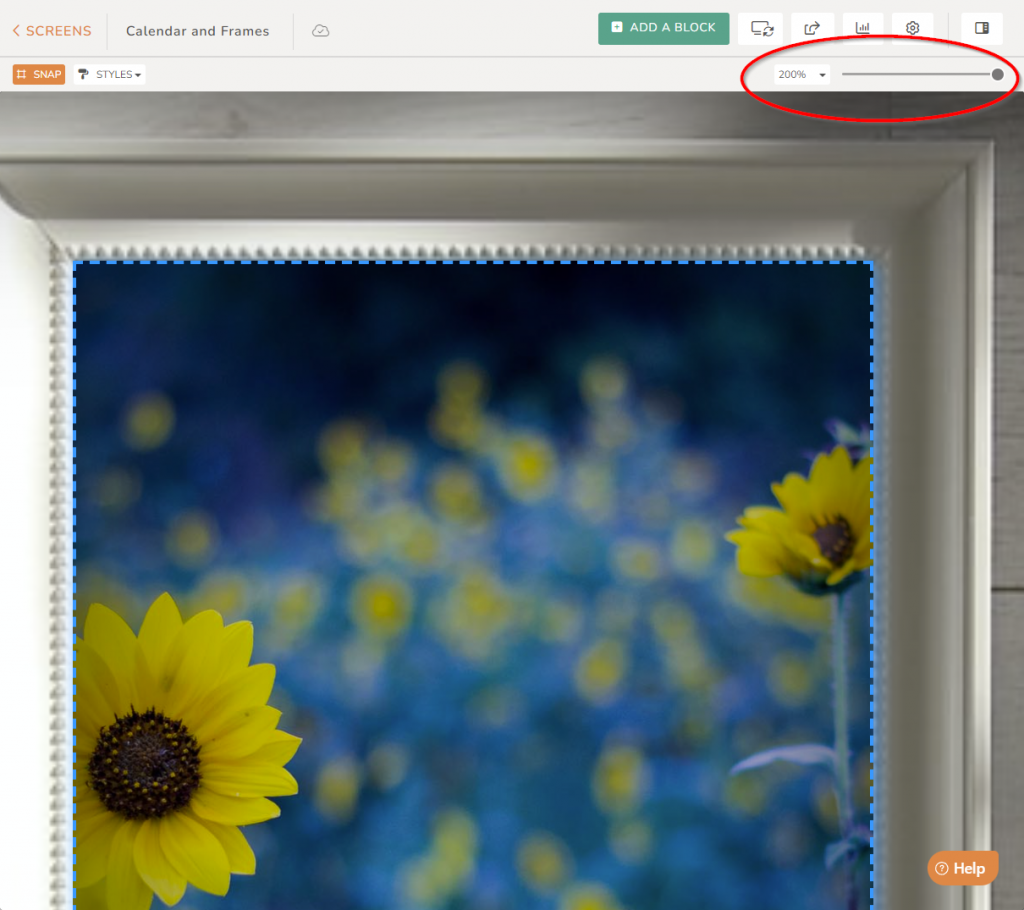 Other Recent Enhancements
In addition to those improvements to DAKboard, we have been working tirelessly to continue providing our customers with consistent reliability, effectiveness, and trusted services:
The Exchange Rate Block has additional crypto-currencies available:

Binance (BNB)
Solana (SOL)
Guild of Guardians (GOG)

The Daily Facts Block has two sources for its "Word of the Day" feature:

Merriam-Webster
Oxford English Dictionary

Plus, several other adjustments to streamline the DAKboard user interface, implementation of fixes, as well as enhancements to the facilities we use to support customers for rapid, accurate, and reliable assistance.
Thanks!
We hope you find this functionality in DAKboard useful. As always, feel free to comment below, or contact us through our support site with any questions or feedback.