In today's digital world we have a many accounts with different passwords. The volume can be can be difficult to manage, and if credentials are stored insecurely we put ourselves at risk. Single Sign On technology boasts many benefits in ease of use and security, helping to solve this issue. Here at DAKboard we setup integration with Google Authentication to help. Single Sign On with Google and DAKboard means that you can easily and securely setup or migrate your account and no longer need to remember a separate password for your DAKboard account.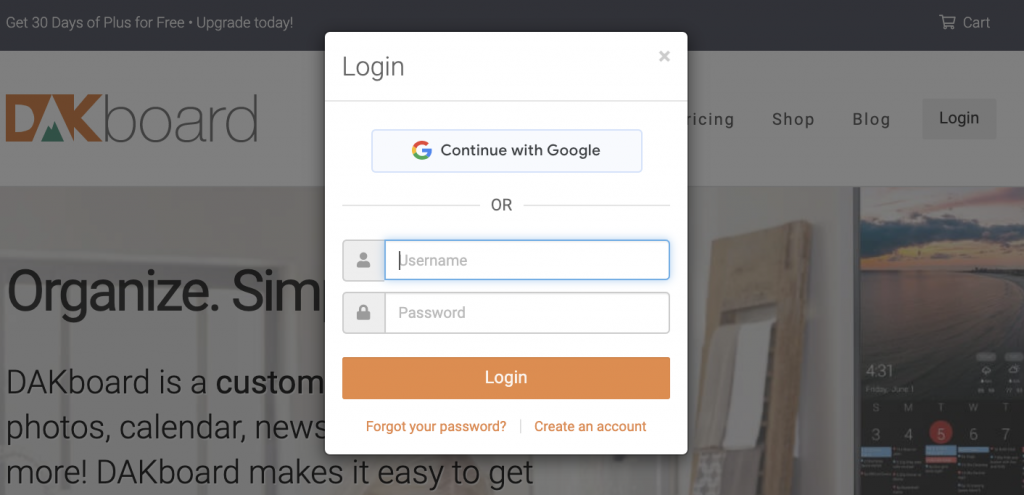 Linking Your Account to Google Takes Seconds
Simply navigate to dakboard.com and click login at the top right and select 'Continue with Google' in the modal. You will be redirected to the google login shown below. Make sure to login with the Gmail account you have already been using for DAKboard.
Step 1. Enter your google account username

Step 2. Enter your google account password
After you authenticate, you will be redirected to your normal account page like below and the migration is complete! You will still be able to login to your account with your original credentials, in addition to Google Authentication.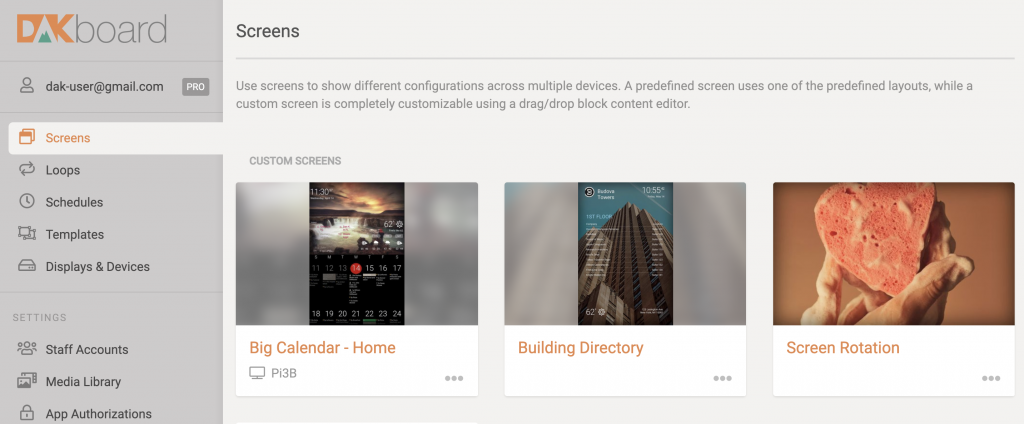 Creating a brand new account follows the same process after clicking the 'Continue with Google' on the Create Account modal shown below.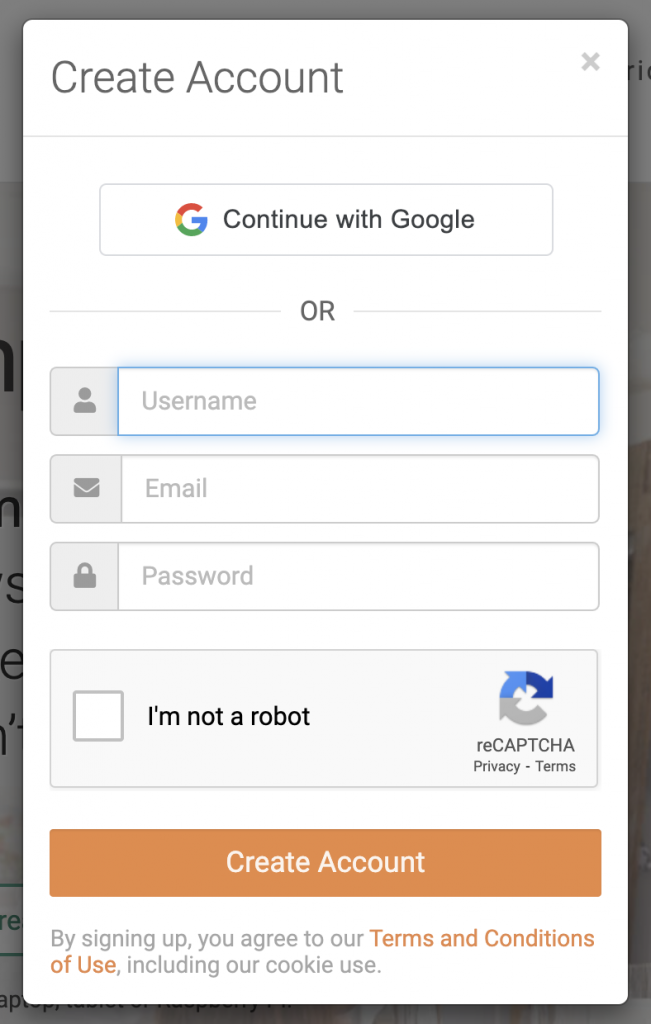 Other Recent Enhancements
New Spotify option to hide block when paused now available.
Improved support for Washer and Dryer appliances in Smartthings integration.
Weatherbit has been added as a new weather data source in weather blocks.
New 'Show Members' option in Trello block configuration dialog, which will show members displayed as their avatar icon to the right of the card title/name.
New 'Display As' Options added to News/RSS, which allows for Ticker or List options.
Fonts Awesome icons can now be added to Calendar blocks, further enhancing their personalization.
Additional options have been added to the count down/up block, adding specific behavior once it reaches the specified time/date.
Thanks!
We hope you find this functionality in DAKboard useful. As always, feel free to comment below, or email us at contact@dakboard.com with any questions or feedback.