By popular demand we've added a few more integrations to continue to make DAKboard more useful to all of our customers! Read on to learn more.
SmugMug Photo Integration
Our new SmugMug integration is ready to go! In the photo block or section of your screen, choose SmugMug as the photo source. Authorize your account if necessary and then choose the album/gallery to show photos from. For those who are not familiar with SmugMug, from their about page they state:
You are not our product. You are our priority. Since day one, our passion has been finding ways to empower photographers to tell the stories they want to tell, how they want to tell them. SmugMug has and always will be a community—your community.
SmugMug is a secure, customer focused solution to cloud photo storage and we hope the integration with DAKboard makes it simple for all SmugMug users to see their photos on DAKboard!
Currency Exchange Rates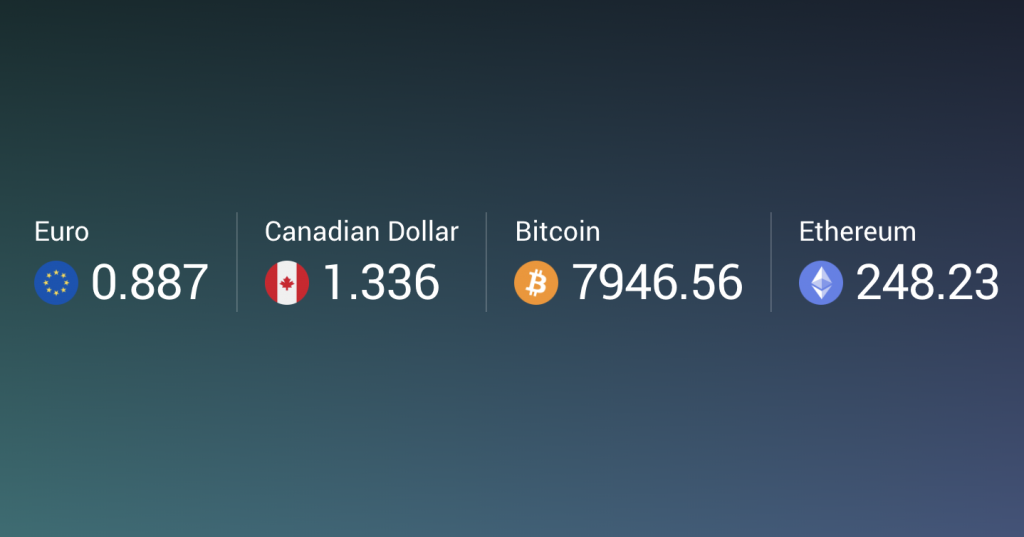 Another popular request was a way to view foreign currency exchange rates and crypto currency exchange rates, and today we're excited to announce that this is now available on DAKboard!
Add the new "Exchange Rates" block to your custom screen, edit the block to set your base currency, foreign currencies and other settings: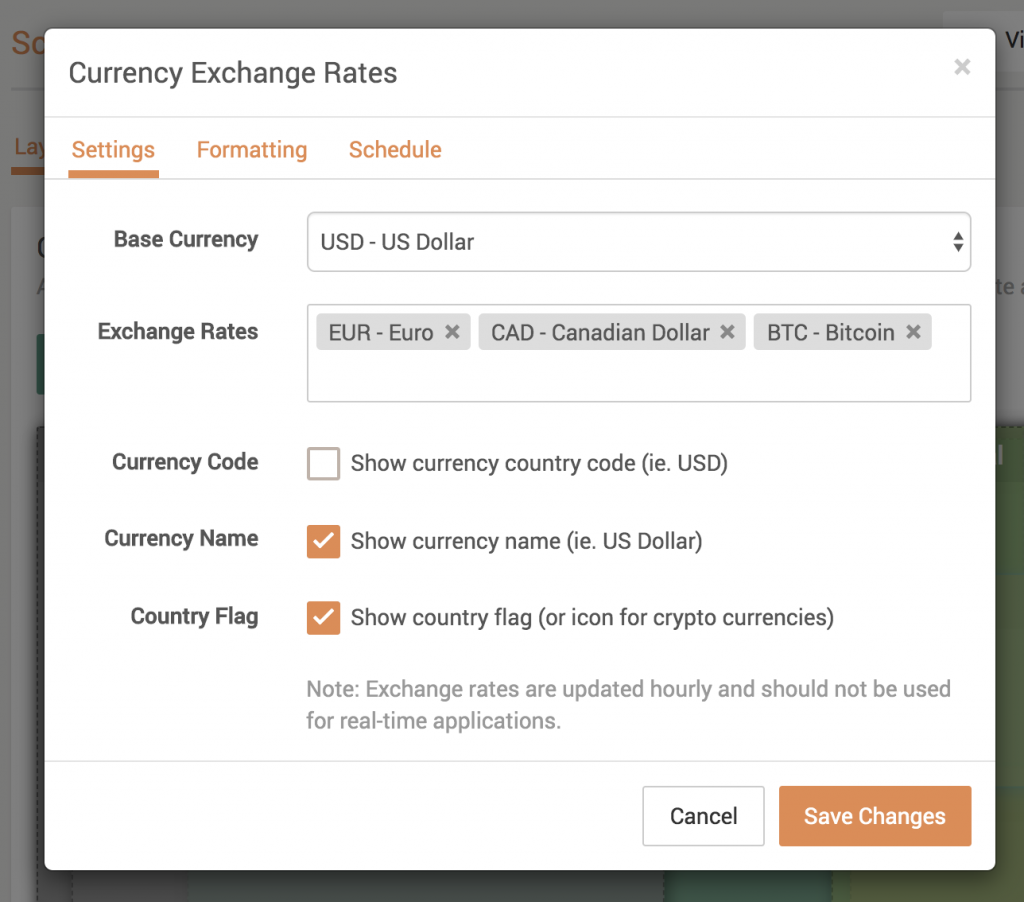 We've added many popular currencies and crypto currencies to start, and if there's a currency you'd like to see in the list, please contact our support team at contact@dakboard.com and we can add this in.
Other Recent Updates
We've also been hard at work updating and enhancing some smaller and behind-the-scenes type features to continue to improve DAKboard:
Added ability to assign a screen to multiple displays in a bulk action
Added new To-Do options: show completed tasks and show my tasks only (where supported)
Loop screen limits increased: 6 screens allowed per loop on the Professional plan, 10 screens on the Enterprise plan.
UI updates for mobile usability
Allowing images from RSS feeds (where supported)
Scrolling Text option added in Text blocks
Customizable time selections for block schedules
Added snap-to-grid option and nudge with arrow keys to custom screen editor
Thanks!
The entire DAKboard team thanks you for using and supporting DAKboard. We're committed to building the best product possible and we're excited to share that with you.
If you have any questions or feedback, we'd love to hear from you. Check out our support page for more information and we're always available at contact@dakboard.com.