We're excited to announce our new integration with Samsung SmartThings, allowing you to display the status and info from almost any connected smart home device on DAKboard!
Setup
To get started, add a new "SmartThings" block to your custom screen. Edit it and link your SmartThings account if necessary. Then, select the devices and sensors you'd like to see up on DAKboard: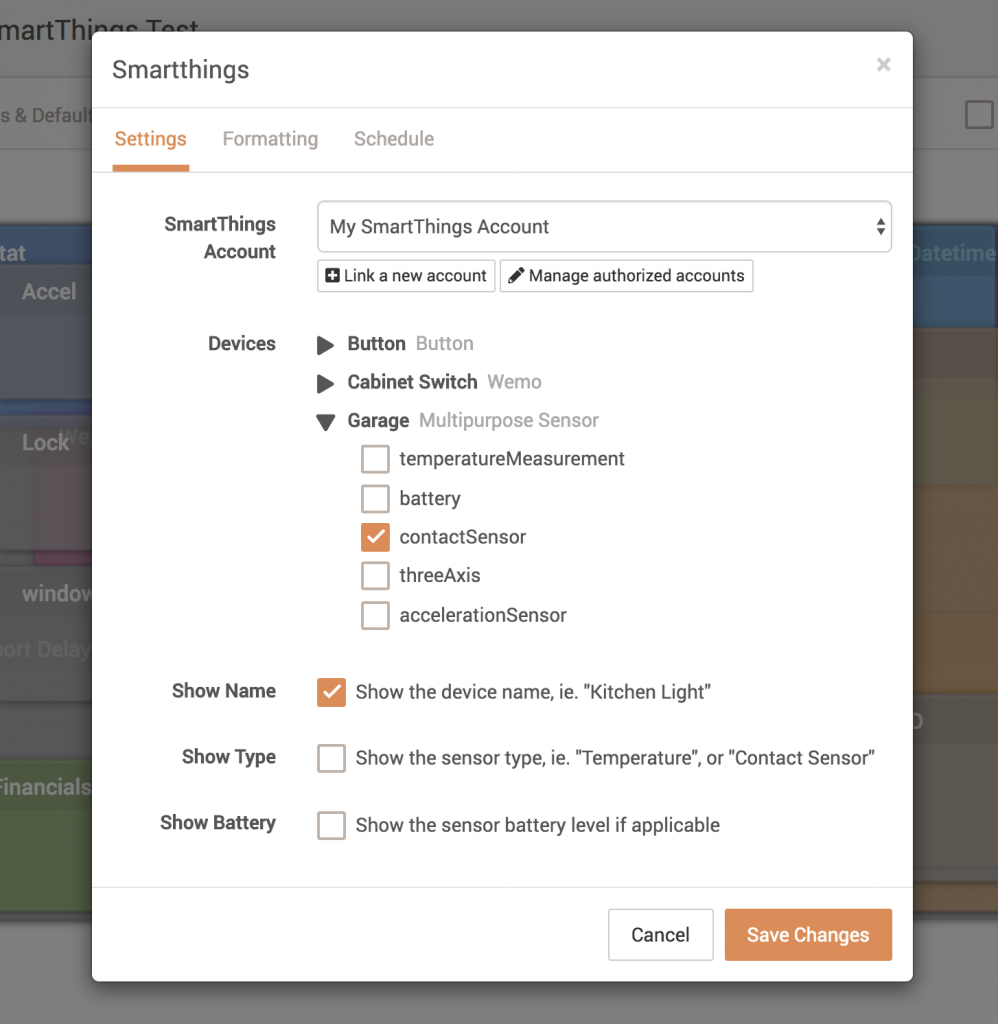 Add a single sensor per block, or combine any number of devices and sensors in a block. Optionally set a title and a background in the "Formatting" tab to add additional information and styling!
Supported Sensors
DAKboard currently supports the following SmartThings sensor types:
Acceleration
AudioVolume
Battery
Button
Contact
Door
FanSpeed
GarageDoor
Humidity
Illuminance
Light
Lock
MotionSensor
PresenseSensor
PowerMeter
Switch
SwitchLevel
TamperAlert
Temperature
UltravioletIndex
Valve
WaterSensor
WindowShade
We will be adding more sensors over the next few days, so please let us know if there's a particular sensor type you'd like to see.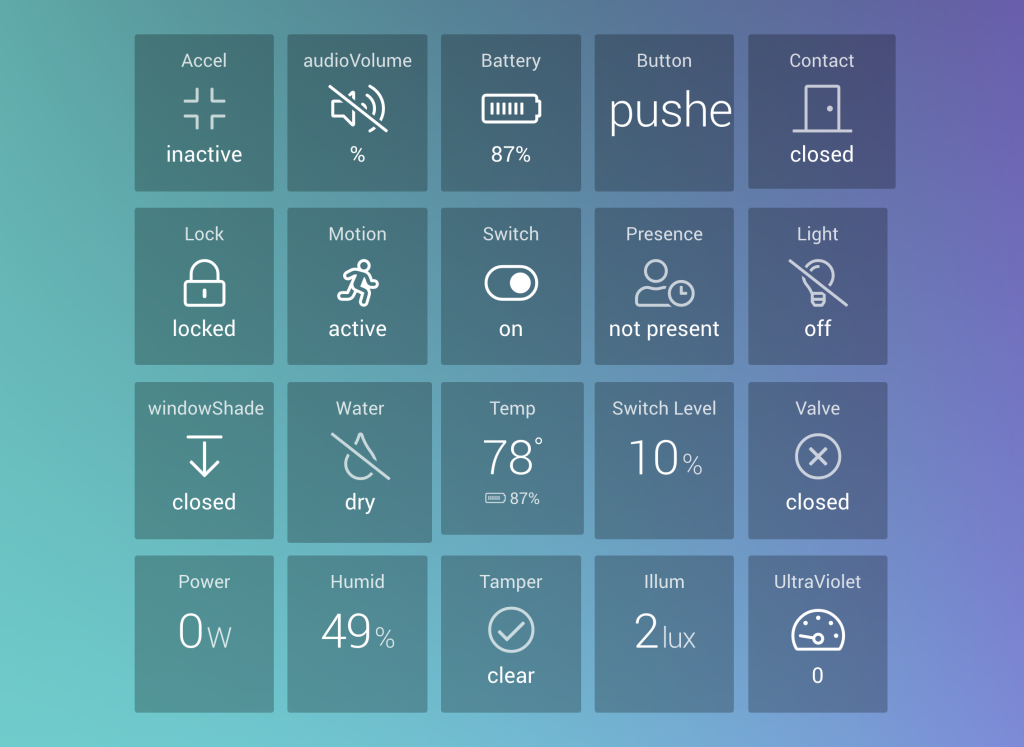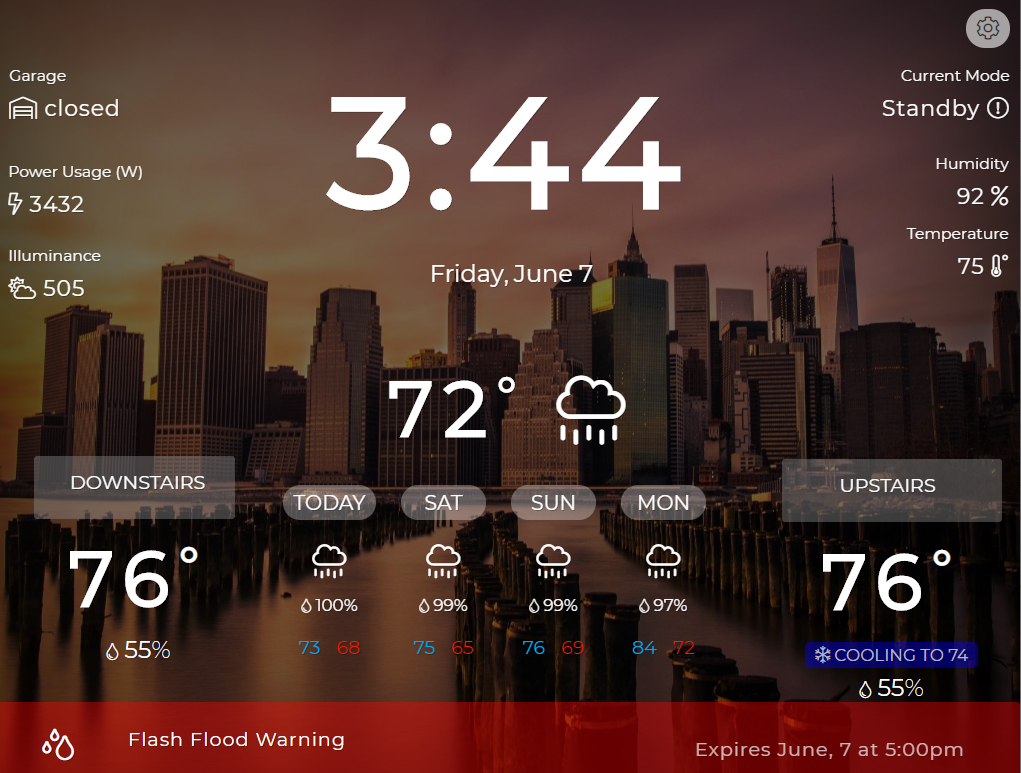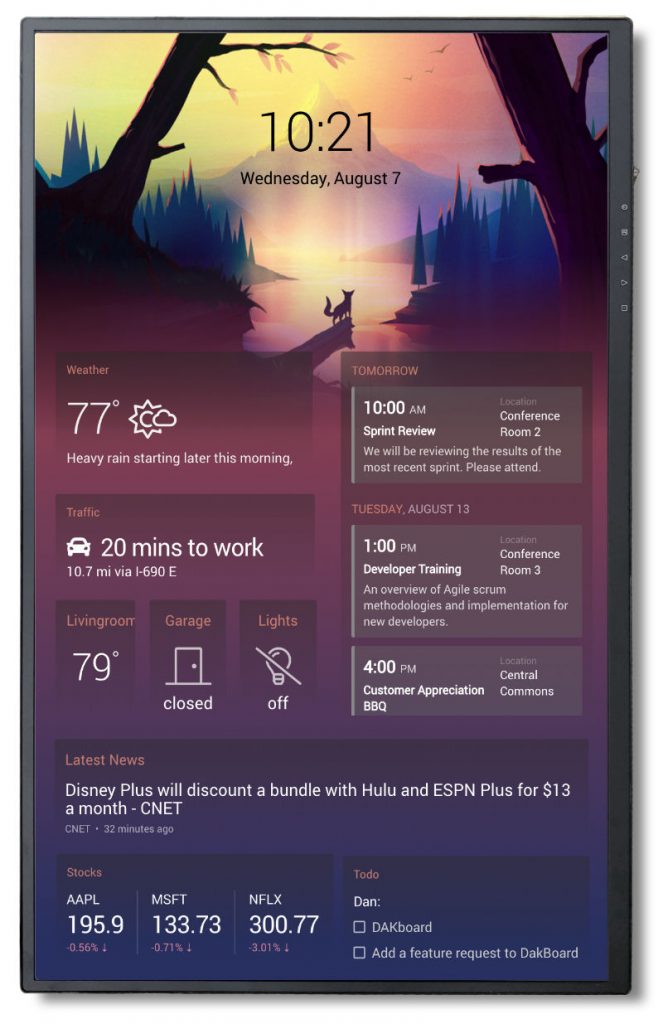 Thanks!
The entire DAKboard team thanks you for using and supporting DAKboard. We're committed to building the best product possible and we're excited to share that with you.
If you have any questions or feedback, we'd love to hear from you. Check out our support page for more information and we're always available at contact@dakboard.com.