Creating a custom DAKboard device just got a whole lot easier. We are excited to announce that you are able to use your own device and link it your DAKboard account! This can come in handy when creating DIY DAKboard device or using a mobile device on the go. Read on for more details!
User Devices
Being able to have custom devices that display relevant information in a convenient location is the pinnacle of a DIY DAKboard device, and the option to do so has gotten even better. User Devices is a feature that allows you to add your own devices to the DAKboard device's screen, and no longer need to copy the DAKboard private URL manually to the device. This feature is available for DAKboard Essentials and higher subscriptions.
In your DAKboard account, go to "Displays & Devices", click the "Add" button and select "Add your own display":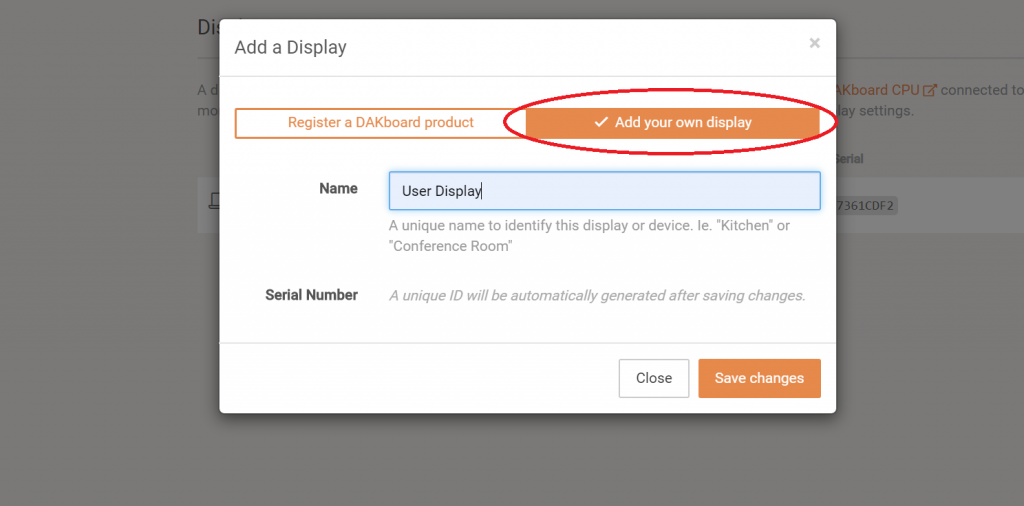 User devices allow you to name and generate unique serial numbers for your device so you are able to manage them. What does this management exactly lead to? Instead of having to constantly update your web browser by refreshing or changing the URL you are able to push updates directly from your DAKboard account to your user device. This will make easier for those who use DIY DAkboard devices, Apple Devices, Smart TV's and much more! This feature is not only supported with DAKboard screens, but you can also assign loops to your device as well. This feature is offered with our new Pro and Plus plan as listed.
Device Linking
Once a user display is named and the serial number is generated, link the device so you are able to assign screens and loops to it.
To do this, first click on the three dots on the right of your user display: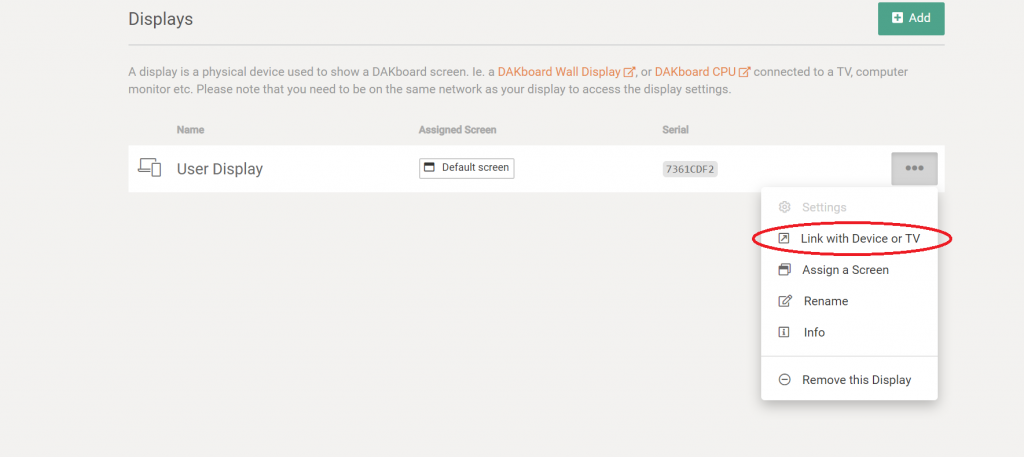 After, click on "Link with Device or TV." Follow the instructions displayed on the screen: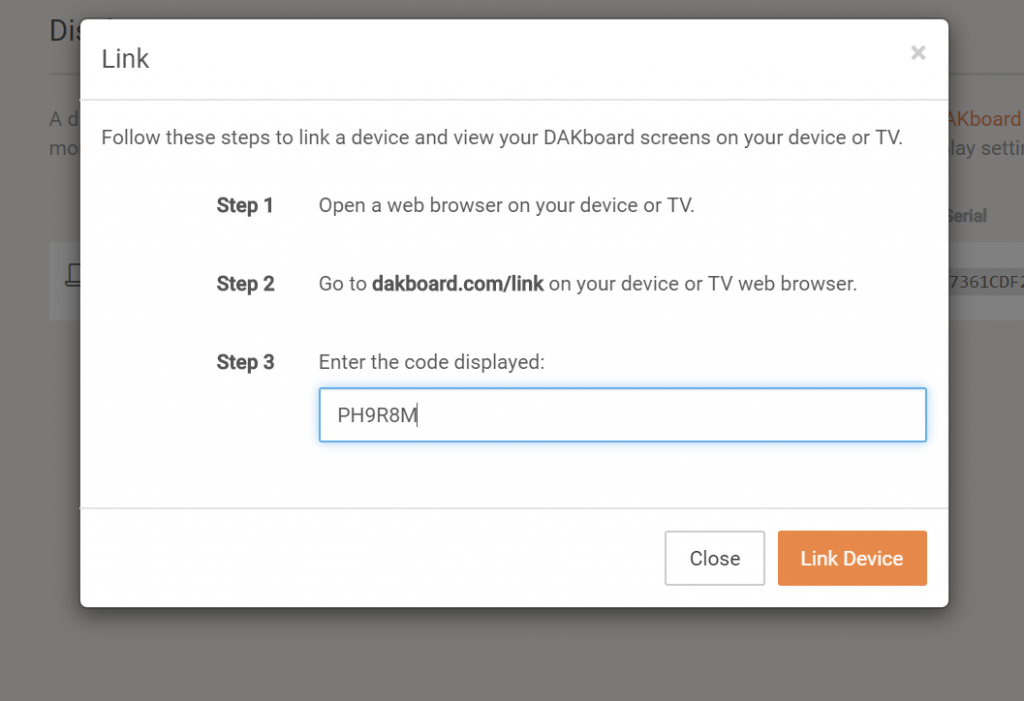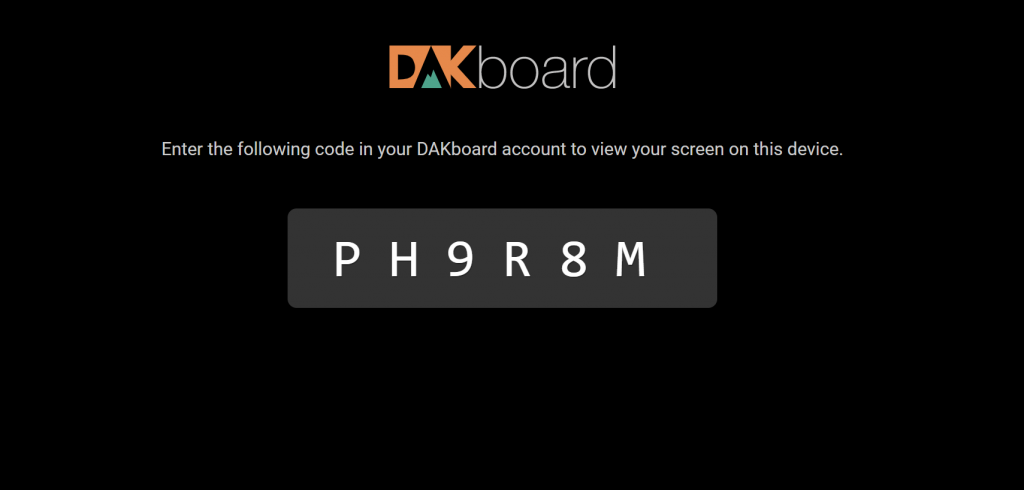 Next, click "Link Device" from within your DAKboard account, and your device should appear like a typical DAKboard display. After that, you are able to customize your screen and add loops to it.
We are excited to see what devices you'll use with this new feature!
Free Plan
DAKboard customers using the Free plan may still display screens on their own devices, too! To do this, go to "Screens", select "Predefined Screen", and then switch to the "Settings & Defaults" tab.
On this tab, find the "Private URL" field. Place this value into a browser on your own device/display and it will now show your screen.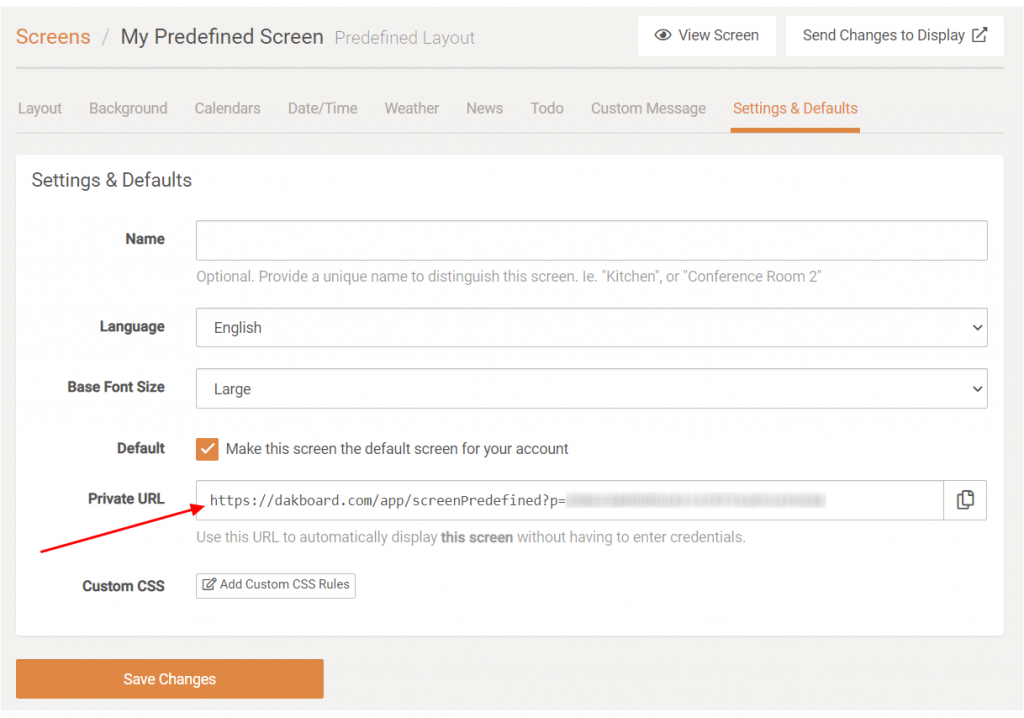 Thanks!
The entire DAKboard team thanks you for using and supporting DAKboard. We're committed to building the best product possible and we're excited to share that with you.
If you have any questions or feedback, we'd love to hear from you. Check out our support page for more information and we're always available at contact@dakboard.com.