Today we're excited to announce two great new features to help make DAKboard more flexible and easier to use. Read on for the details!
Screen Previews
This latest feature will eliminate the guess-work that used to be involved in setting up a screen, ultimately making DAKboard easier and faster to use! You'll notice the new "Preview" button near the top of your custom screen. Click that, and you'll be presented with an accurate view of what your screen will look like at the set resolution/aspect ratio.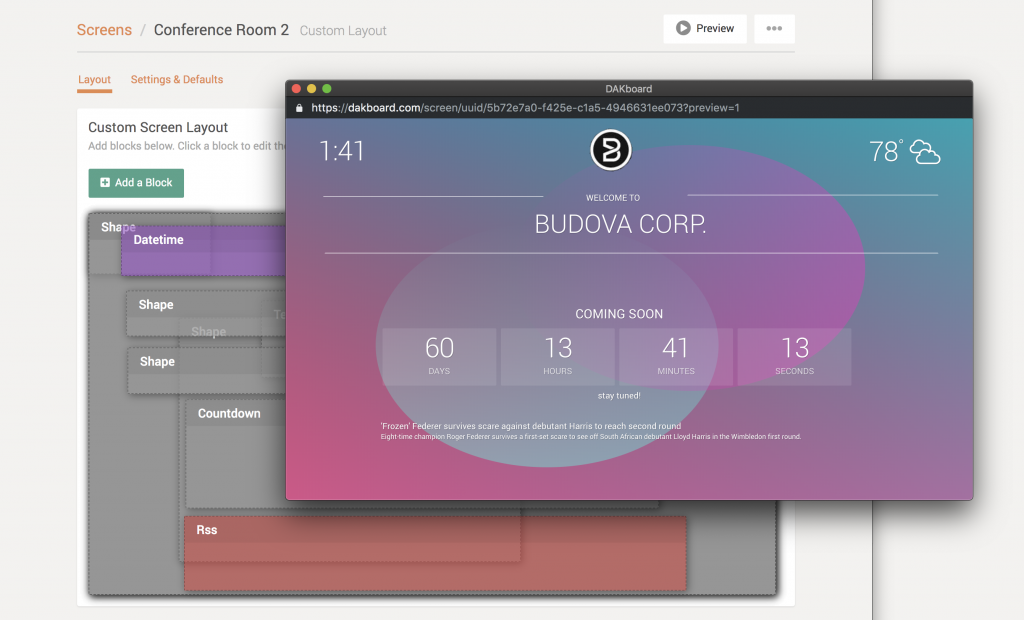 No more guessing and waiting with the live preview right in your browser. The old "View Screen" button is still available in the more actions dropdown, and this link will take you to your screen in the current browser/tab.
Custom Aspect Ratios
In response to the awesome new Raspberry Pi 4 that offers dual screen, 4k output, we've added the option to set a custom aspect ratio for your screen to take advantage of this (and screens of any size now!). You'll find the new "Custom" aspect ratio setting in your custom screen, under the "Settings & Defaults" tab: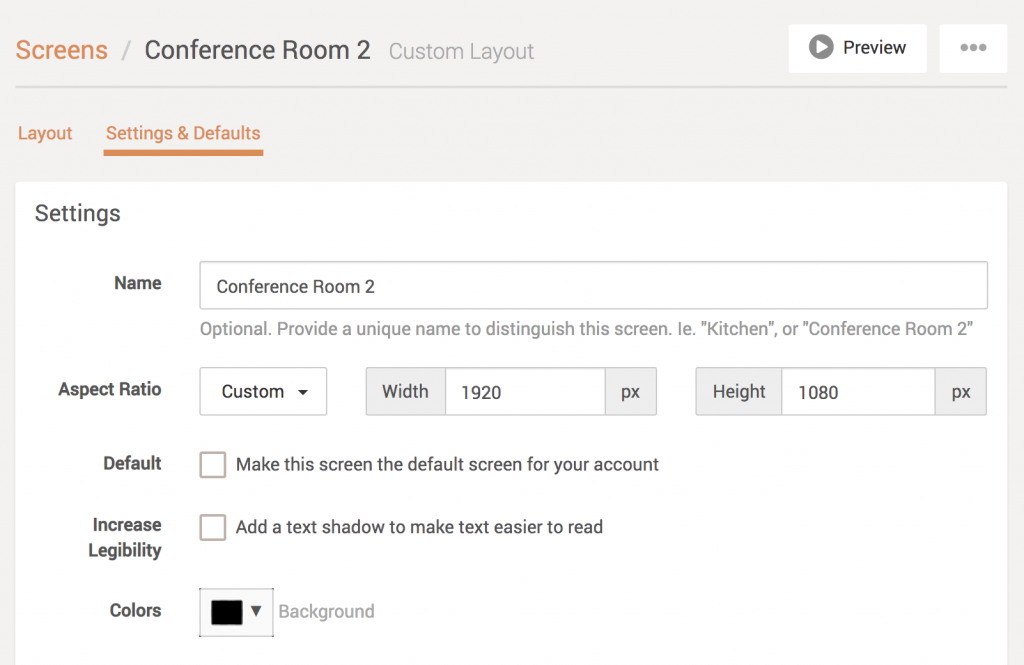 Select "Custom" and enter your desired aspect ratio in pixels (width and height . This new option is in addition to the existing aspect ratio options of Square, SD, HD, and UltraWide. When the Custom ratio is selected, the screen editor and screen previews will be scaled accordingly.
We're excited to see what you'll put on your dual 4k screens!
Other Minor Updates
You'll notice a few other minor updates to the custom screen editor in addition to those listed above. The biggest being the "Send changes to display" button has been moved and renamed to "Refresh Displays":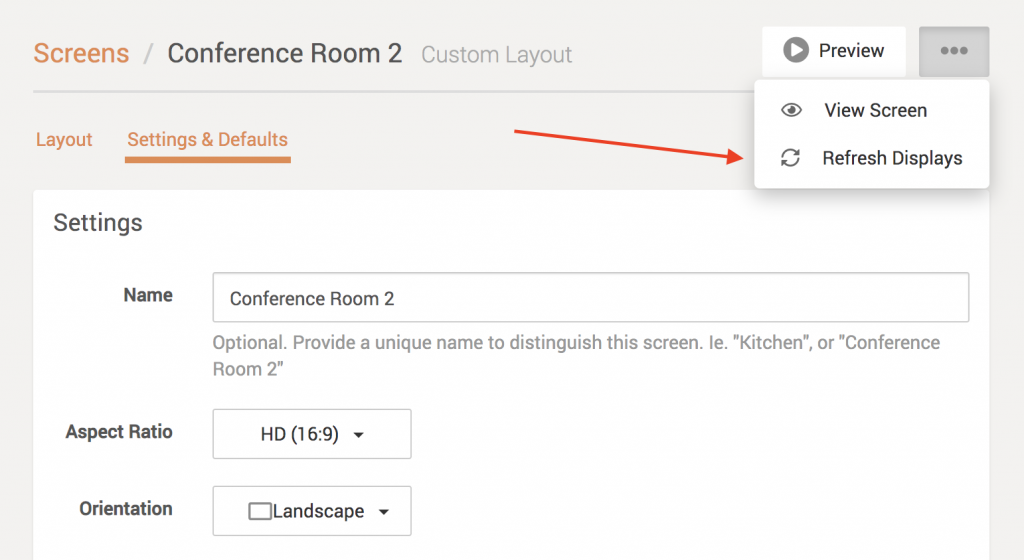 It still has the same purpose: to trigger a refresh on any device(s) showing the screen.
We've also moved the Aspect Ratio and Orientation options from the Layout tab to the Settings & Defaults tab.
Thanks!
The entire DAKboard team thanks you for using and supporting DAKboard. We're committed to building the best product possible and we're excited to share that with you.
If you have any questions or feedback, we'd love to hear from you. Check out our support page for more information and we're always available at contact@dakboard.com.