March 22 Update: At 10:40EST we noticed an interruption in the Dark Sky weather API ahead of its shutdown schedule, and have migrated all Dark Sky blocks to Apple Weather for Custom Screens, and Weatherbit for Predefined Screens. You may need to refresh your screen or restart your device for this to apply.
Whether preparing for rain or sunny skies, tracking weather is one of the most popular features on DAKboard, but one service is ending soon. As many of you may already know, Dark Sky was acquired by Apple back in March 2020. After three years, the weather app will no longer be in service beginning April 1. Its forecasting technology is now being used to power Apple's own updated weather app, Apple Weather.
You can switch from Dark Sky to Apple Weather or another source such as Weatherbit, OpenWeatherMap or WeatherUnderground.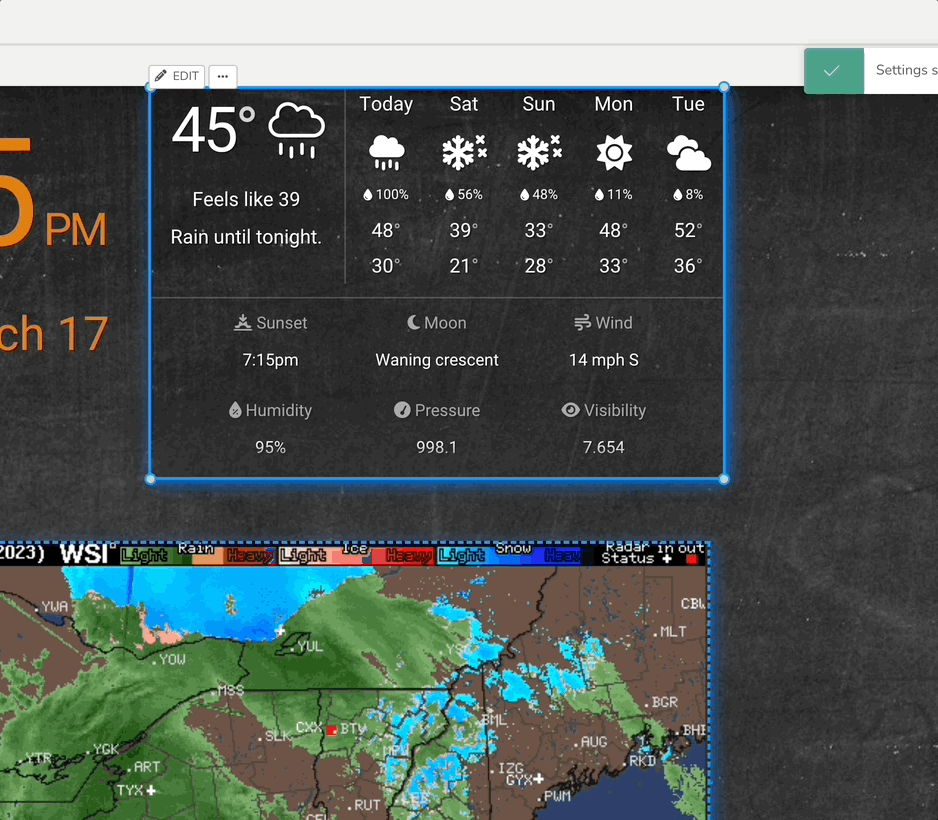 Free Shipping Now Available
Here at DAKboard, we are continuing to evolve as we are committed to listen to customer feedback and requests. We're excited to share that customers in the continental US no longer have to pay shipping fees for our products! This offer excludes Alaska, Hawaii, and the US territories. We offer flat rate shipping to Alaska, Hawaii, AFO/FPO, and the US territories.
Check out our shop to make your purchase today!
Thanks!
We hope you find this functionality in DAKboard useful. As always, feel free to comment below, or contact us through our support site with any questions or feedback.