DAKboard simplifies calendar views by collapsing the same events from multiple calendars into a single event, leaving it less cluttered! We have recently added an option that allows this feature to be toggled off, such as when seeing each distinct calendars' color is preferred. To use this toggle, simply edit the calendar configuration settings, and tick or untick the "Consolidate Events" option in the "Extra Info" checkboxes.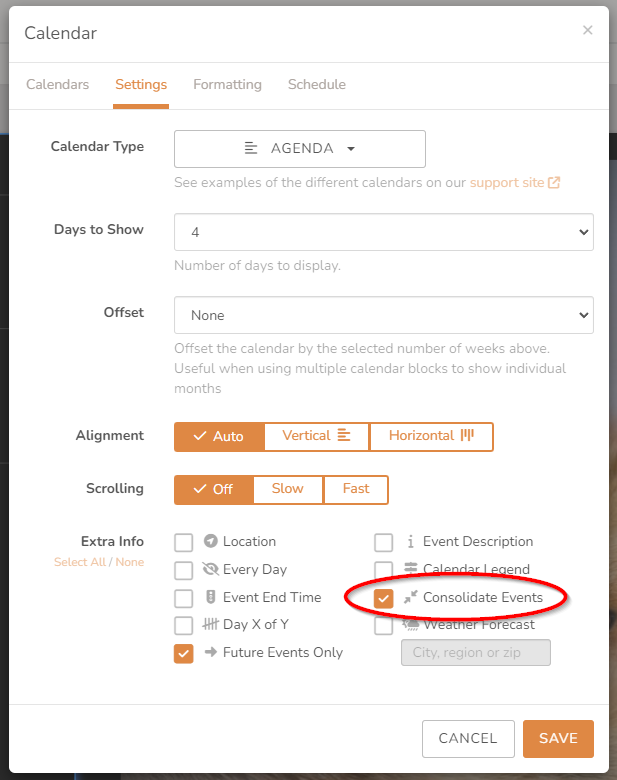 Random Albums from Google Photos
The Google Photos block rotates through random photos from a Google Photos account. Existing options on this block allow inclusion of specific albums, or limit to only those marked as "Favorites". Now there is a new option that will cycle through all albums in the Google Photos account, without having to choose them individually. Another benefit of this option is that it will dynamically include new albums as they are created, avoiding the need to come back and edit the block each time!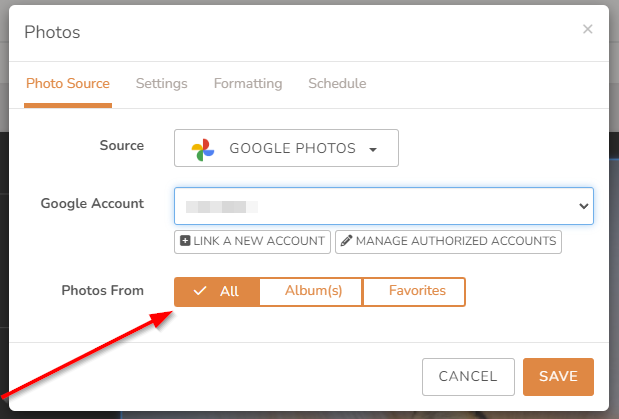 Other Recent Enhancements
In addition to those improvements to DAKboard, we have been working diligently to listen to customer feedback and requests, and continue providing dependable new features:
New block to show Sunrise / Sunset Times
Sunrise / Sunset block scheduling option now available. An easy approach to enable a blue-light filter!
Improved Integration Account Authorization flows
Minor enhancements to blocks for Todoist, Google Nest thermostats, Stocks, and Currency Exchange
DAK OS 3.21 for Raspberry Pi / DAKOS 103.20 for Orange Pi released, now with:

SSL encryption and password protection options
Improved wifi connection on multiple access point and mesh LANs
Ability to connect to hidden wifi networks by SSID

Plus, other improvements to address issues, increase security structures, and provide enhancements
Thanks!
We hope you find this functionality in DAKboard useful. As always, feel free to comment below, or contact us through our support site with any questions or feedback.