Google Nest Thermostat is back! With the latest release, you can now link your Google Nest account to your DAKboard and view the temperature of your home at a glance.
Enhanced Block Scheduling
As always, we here at DAKboard are looking to improve our performance as well as give you the options you have been looking for. Within Block Scheduling, we added the new "Occurrences" selector to go alongside the "Day" and "Time" selectors.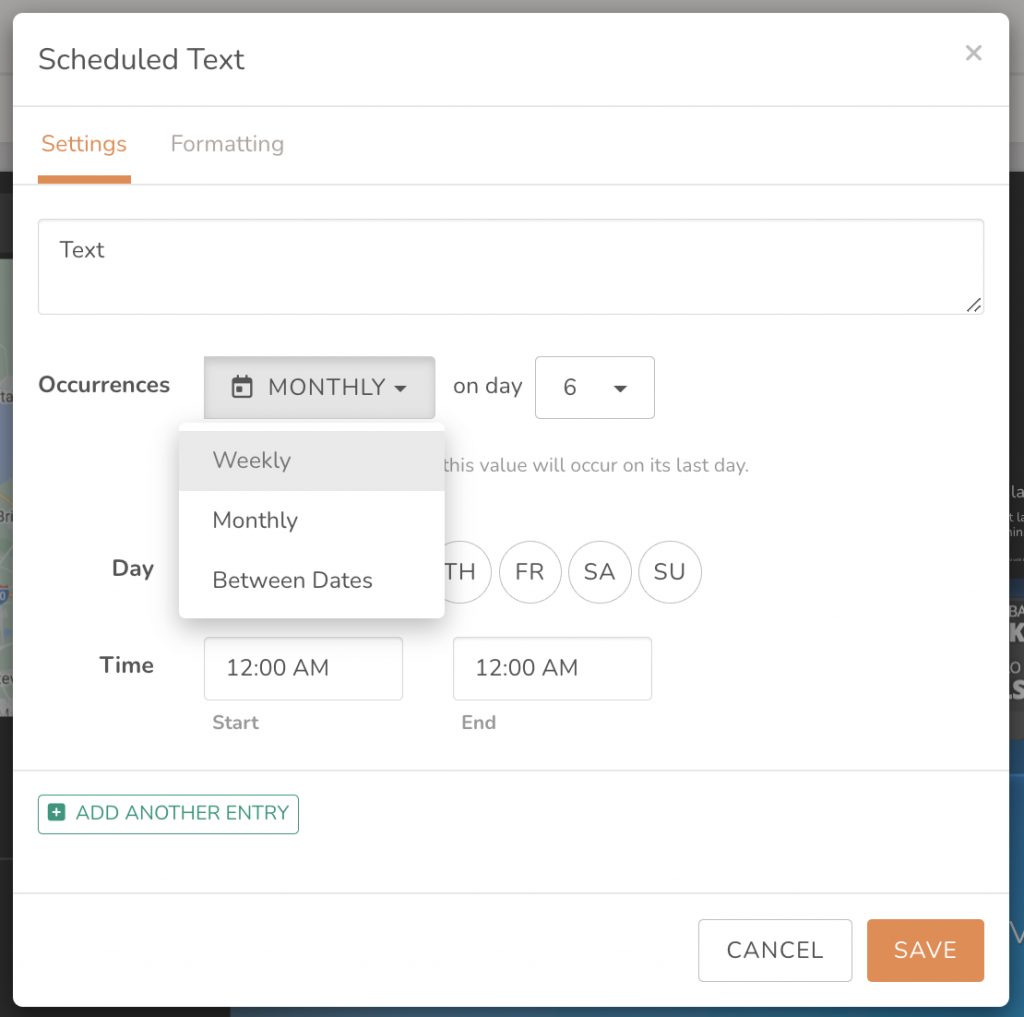 "Weekly" option will remain the same, with Daily, Weekdays Only, or Weekend Only options.
"Monthly" option will allow specifying a day number that the block will be visible on. e.g., "15th of each Month"
"Between Dates" option will accept two dates, selectable via a mini-calendar-picker. e.g., From "August 15", to "September 1".
Faster Loops
Faster Loop Display times have been added to the loops. Previously 15 seconds for the fastest loop, but now we have added both 10 and 5-second options as well.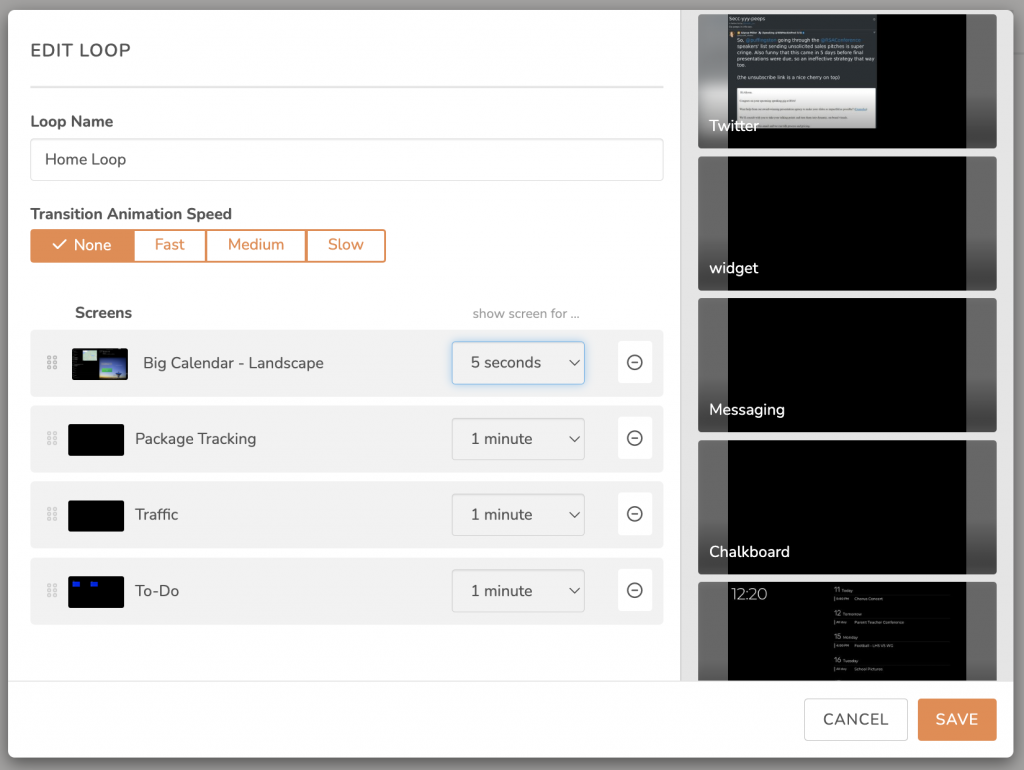 Compliments block
Now under our Daily Facts block you can now choose Compliments. Everything from "I bet you make Babies Smile" to "You could survive a Zombie Apocalypse". Get that boost you have been looking from once every 10 seconds to once a day with this new block option.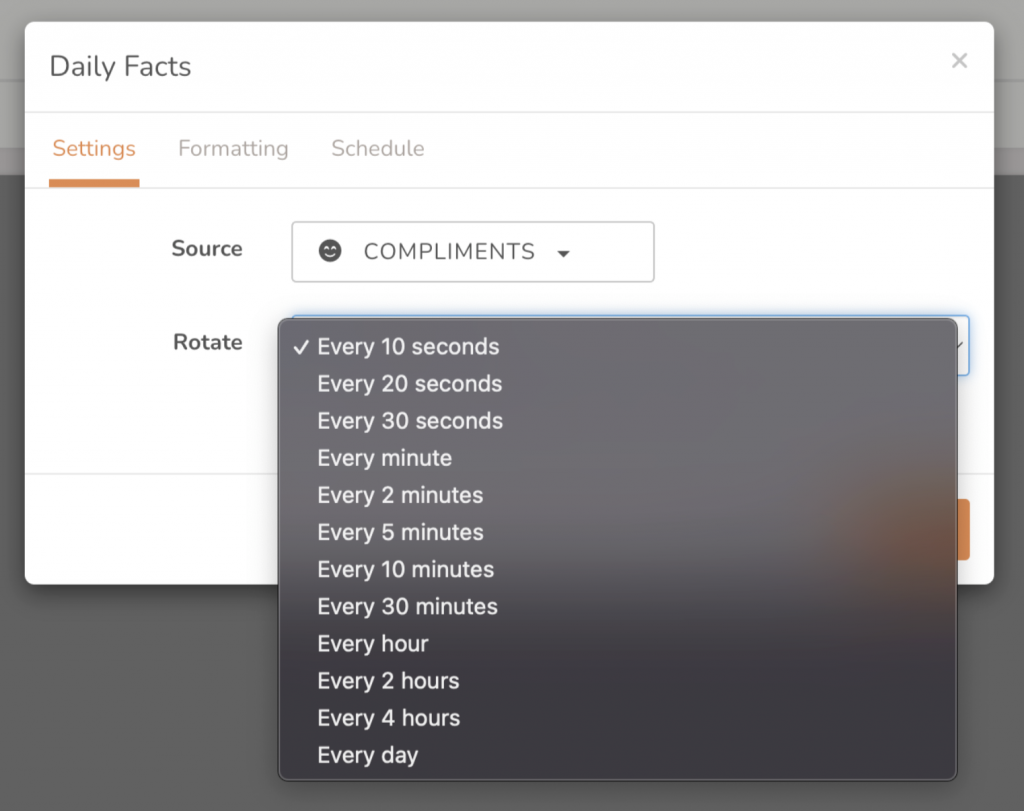 Other Recent Enhancements:
In addition to those improvements to DAKboard, we have been working tirelessly to continue providing consistent reliability, effectiveness, and trusted services:
Google Maps block
Google Photos Favorites
DAKboard OS 3.10 released
Filtering of the Templates page
Tidal heights on tide widget
Thanks!
We hope you find this functionality in DAKboard useful. As always, feel free to comment below, or contact us through our support site with any questions or feedback.