Starting a new school year can be a busy time for families so we've added two new templates to help you and the kids transition back into a routine. Here's what you can find (but are not limited to):
Calendar
Chore lists
Time & date
Toothbrush timer
Bus stop countdown clock
Daily compliments
Back To School

Back To School Light
These templates can be customized so you can remove things you don't need and add other features you would find more useful for your household!
Coming Soon: New Wall Displays!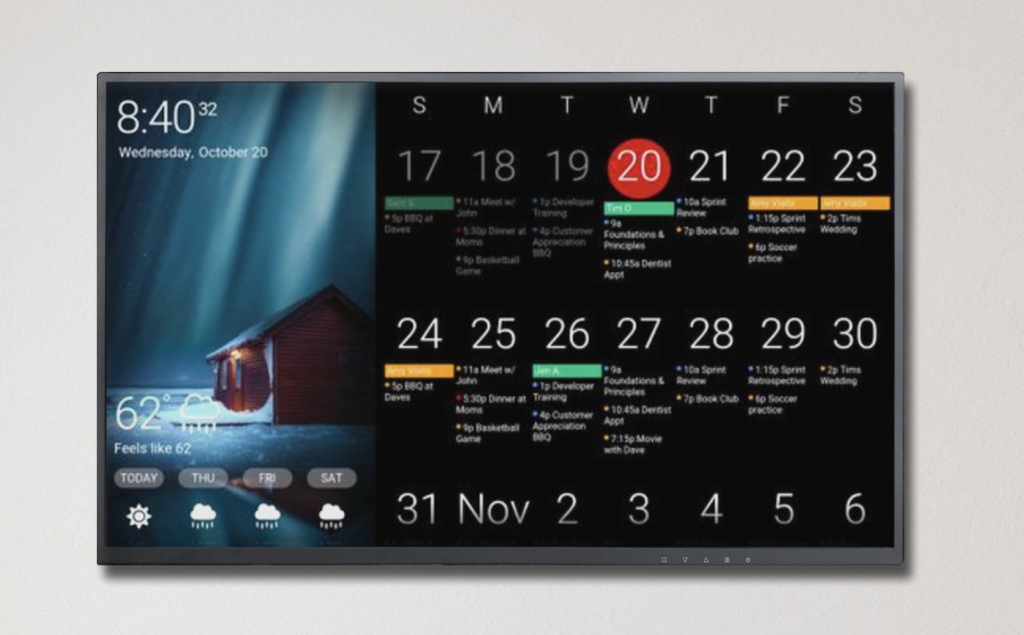 We're constantly getting feedback from customers that we take into account and we're excited to share the request for bigger and better wall displays are in the works! Our V2 all display is discontinued but it will soon be replaced with a new wall display, which is three inches bigger with a 27″ screen and 2K resolution for a sharper picture. This display is expected to be released in Fall 2023. Sign up to be notified when this display is in stock.
Now that DAKboard OS has touchscreen support, it only makes sense that we release a touchscreen wall display! Developments are underway on a 32″ touchscreen that will give you control at your fingertips. Our goal is to have these available for purchase by early 2024.
Enhanced Google Features:
Users with Google accounts can enjoy some of our newest enhancements. An 'Email' block can show you the number of unread emails in your inbox.
Google Task users can now check-off completed tasks in your lists.
Other Recent Enhancements:
Ability to reset countdown/countup timer
Add a graph line to metrics
Option to show multiple alerts on Weatherbit
Thanks!
We hope you find this functionality in DAKboard useful. As always, feel free to comment below, or contact us through our support site with any questions or feedback.
Follow us on Facebook, Instagram and YouTube to be among the first to learn about new integrations, tutorials, tips and inspiration.