We are thrilled to announce our new integration with the collaboration software Slack! Slack is used in more than 750,000 companies to help employees work together more efficiently, we are excited to integrate with Slack to extend the collaboration possibilities in your business and home.
Setup is Straightforward
To add the Slack integration to your DAKboard Custom Screen, simply click the "Add a Block" button when editing a Custom Screen, and search for 'Slack':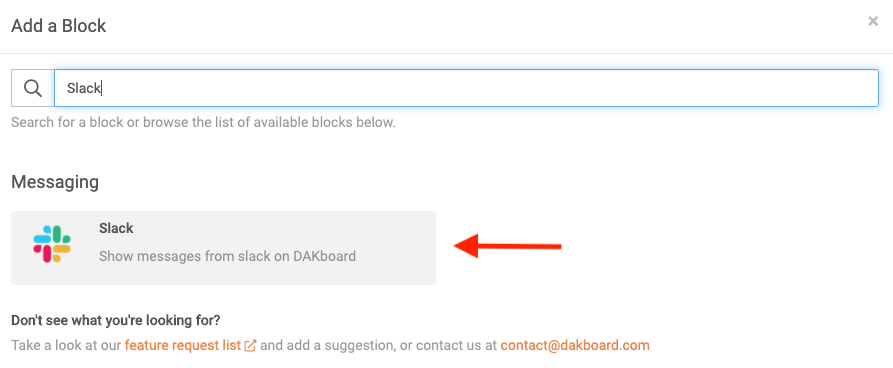 Next, edit the newly added Slack (messaging) block, link your Slack account and then select which Slack channel you'd like to see on your DAKboard screen: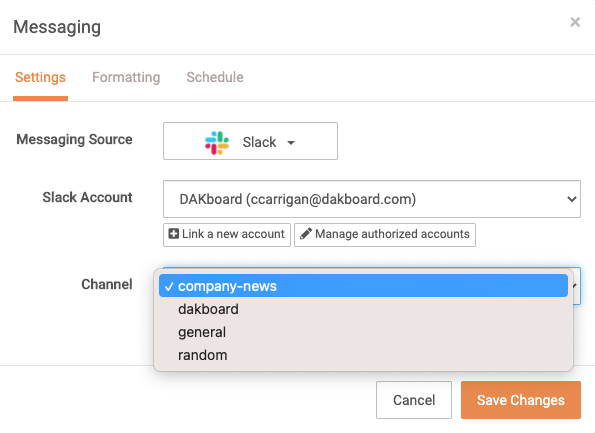 Save your changes, and preview your screen to see messages from Slack!
Enhance Office Communication
Use our new integration with Slack to always ensure your team is up to date. Take advantage of a TV in the break room, conference room, or elsewhere in the office to post company-wide messages for all to see! Here's some great uses:
Work related messages for the team
HR policy updates, events and ideas
Shout-outs and congratulations for a job well done
Use Slack and DAKboard Creatively at Home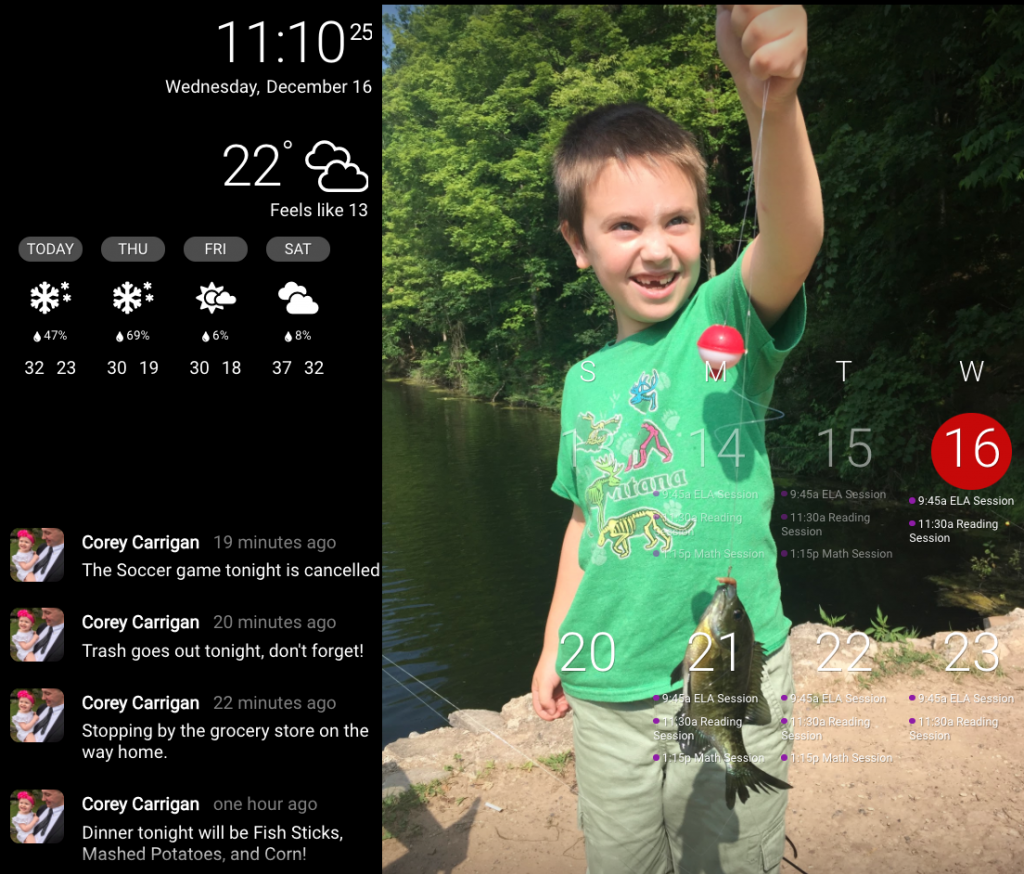 Not only is our Slack integration a great fit at the office, but it can be a great help at home as well! Just create a free Slack account, and (optionally) invite other family members so they can post as well. The possibilities are endless:
Tell the family what's for dinner tonight
Let everyone know when you're on your way
Stay in touch with loved ones and close friends
This is even perfect for those older family members using DAKboard at home or at assisted living facilities. Use Slack to send a message and keep them up to date on things happening in the family.
Thanks
We hope you find this functionality in DAKboard useful. As always, feel free to comment below, or email us at contact@dakboard.com with any questions or feedback.
Don't forget to check out these articles to personalize your new Slack messaging block!
Thanks!
We hope you'll enjoy these latest features. And as always, please feel free to contact us with any comments, problems or questions!