One of our mantras here at DAKboard is "customization is key", and our latest feature really brings this to life. Introducing fonts and font sizes for custom screens on DAKboard! Read on to learn how to change the font and font size on your custom screens.
Set a Specific Font Size
We've made it even easier to customize your screens with the addition of Exact font sizes. Instead of "small" or "large" you can now set exact sizes in each block. To enable this, set the Text Sizing option to "Exact" under the Settings & Defaults tab in your Custom Screen: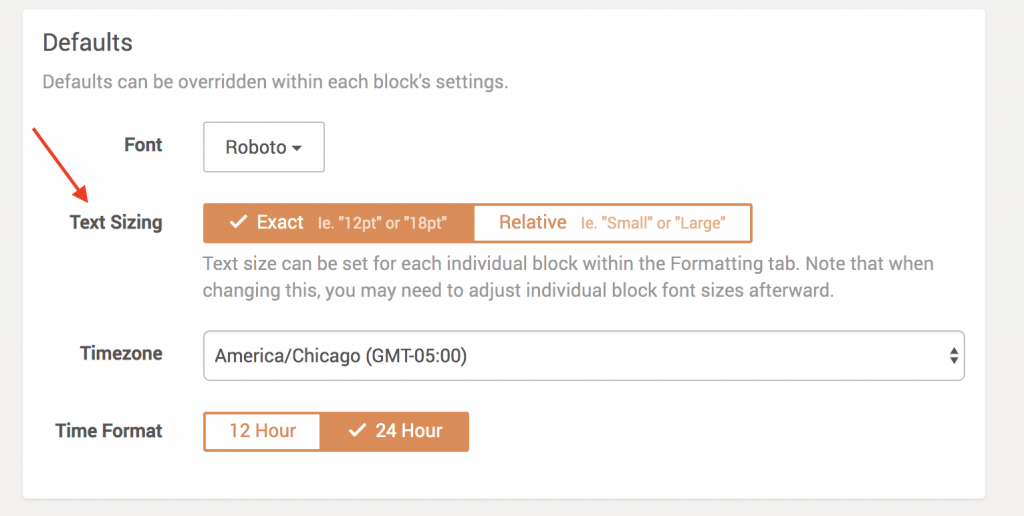 Then you can set an exact font size within each block under the Formatting tab: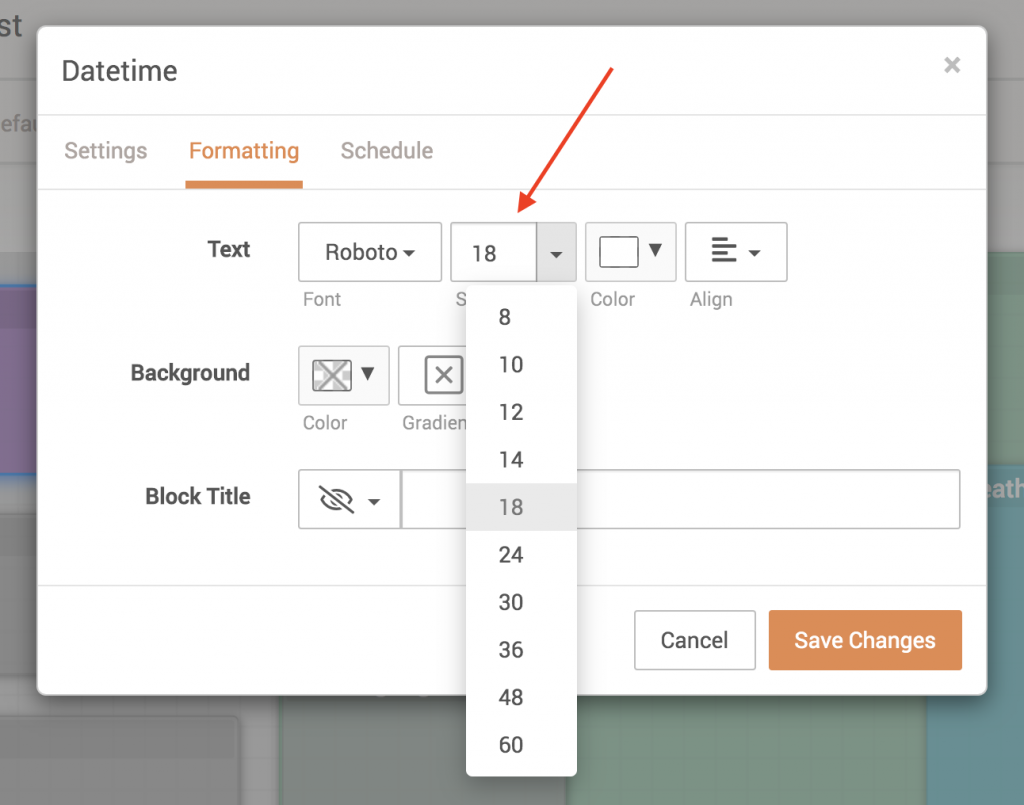 Select one of the options from the list, or type in any font size.
Set a Font for the Entire Screen
The first way to use the new fonts functionality in DAKboard is to set a font for your whole custom screen. When editing a screen, under the "Settings & Defaults" tab, you'll see a new "Font" dropdown near the bottom: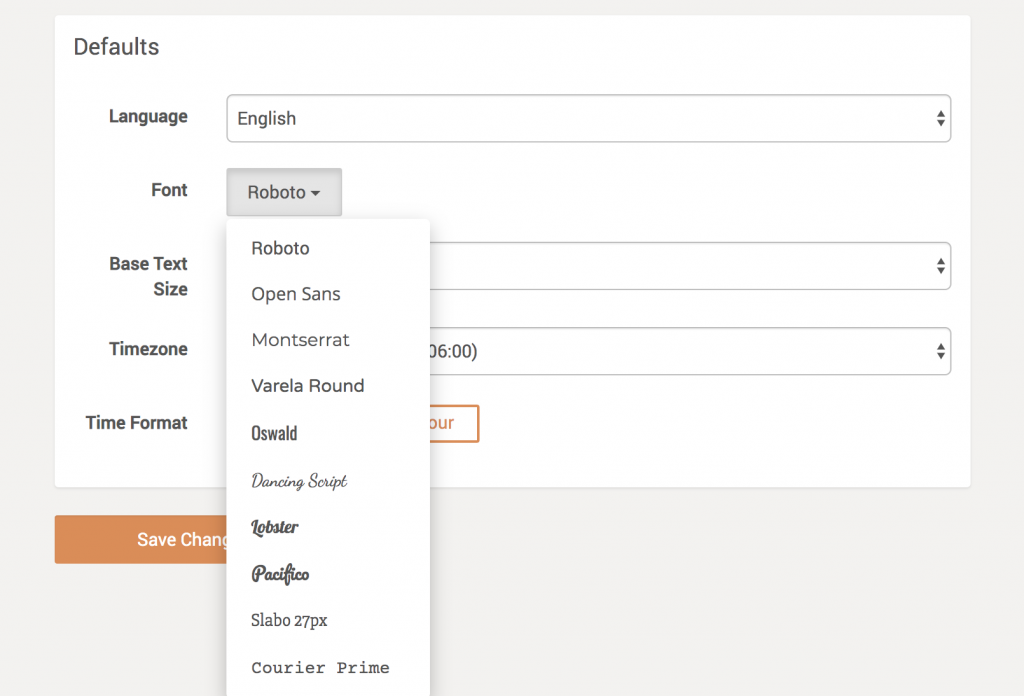 Select your desired font, save your changes, and all the blocks on your custom screen will be updated to the selected font.
Set a Font for an Individual Block
In addition to setting a font for the whole screen, the font for each block can be set individually as well. Just edit a block, click the "Formatting" tab, and select the desired font from the dropdown: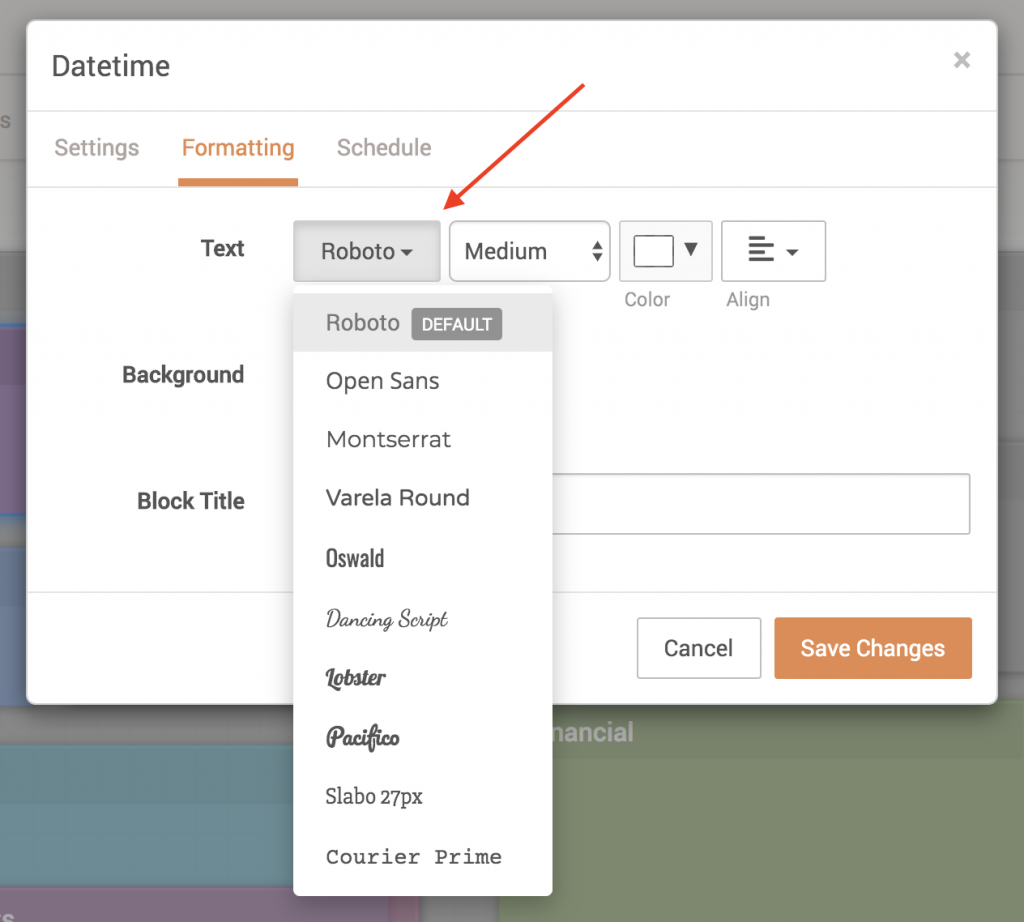 Save your changes and preview your screen to see the new fonts:
Thanks!
We hope you find this functionality in DAKboard useful. As always, feel free to comment below, or email us at contact@dakboard.com with any questions or feedback.