Our latest releases include new blocks for weather forecasts in hourly increments, a new block with a photo-grid format in addition to the more familiar RSS block style layouts, and an enhancement to the video block that allows adding multiple videos to play sequentially in a loop. This, and many other improvements to our user interface!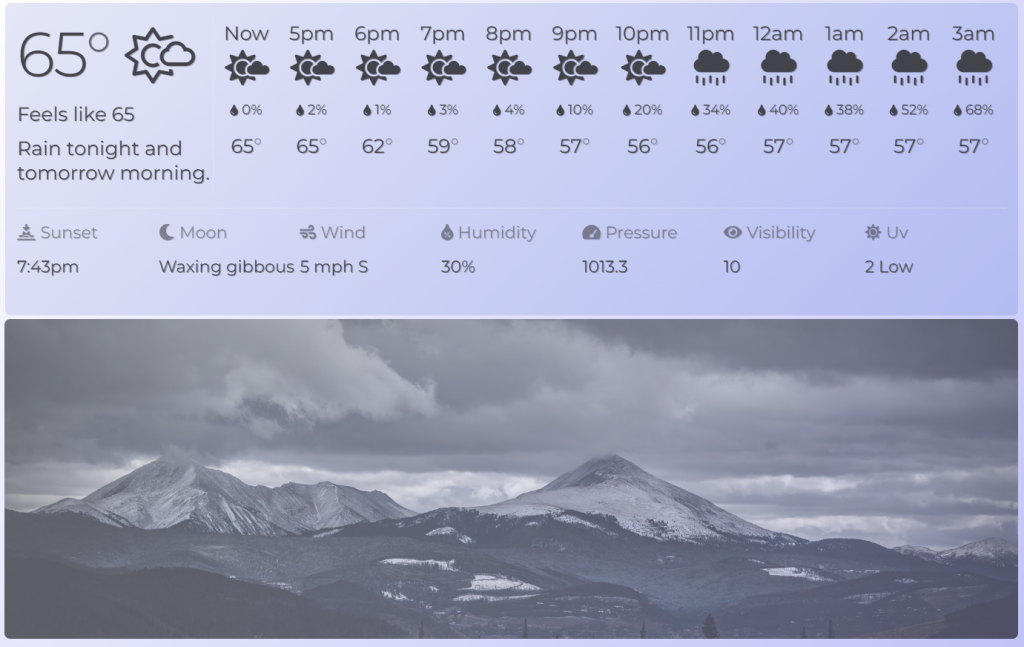 Similar to the existing daily weather forecast, the hourly forecast will display items in single hour increments rather than single day. After creating or editing a Weather block, a "forecast" option will now be available. Select "Hourly", and the "Forecast Length" will present options for a timespan of either 4-hours, 8-hours, or 12-hours. Standard options also still exist for displaying the current temperature, chance of precipitation, and other attributes such as sunrise/sunset, current phase of the moon, wind speed and direction, humidity, pressure, visibility, and the UV-index. Like the daily forecast, the hourly forecast will also utilize the auto-layout feature to present itself vertically or horizontally, or, if preferred, the "condensed" view may be used for a more dynamic layout flow that takes up less space.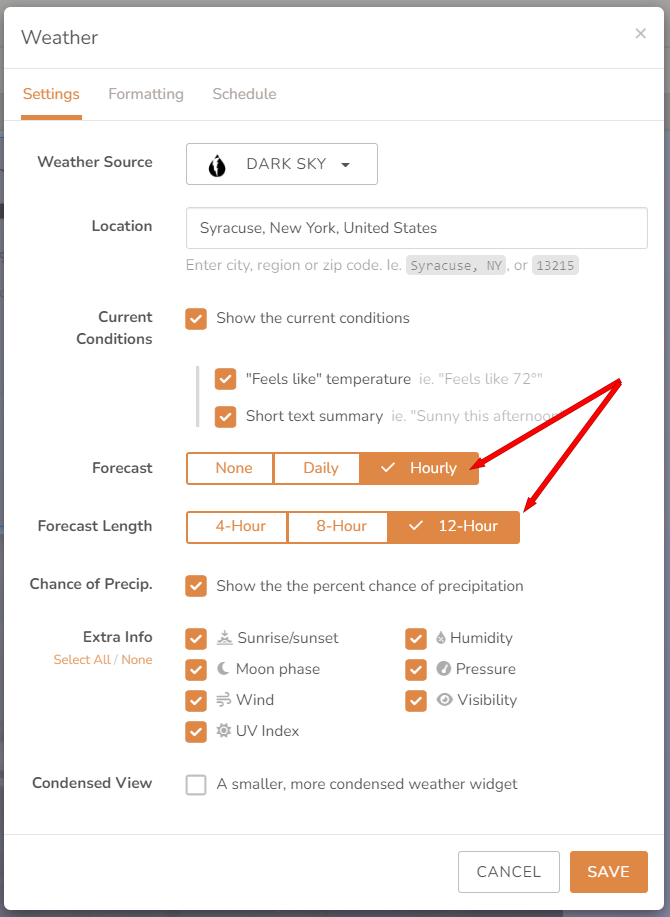 Add a Photo Grid of the Latest News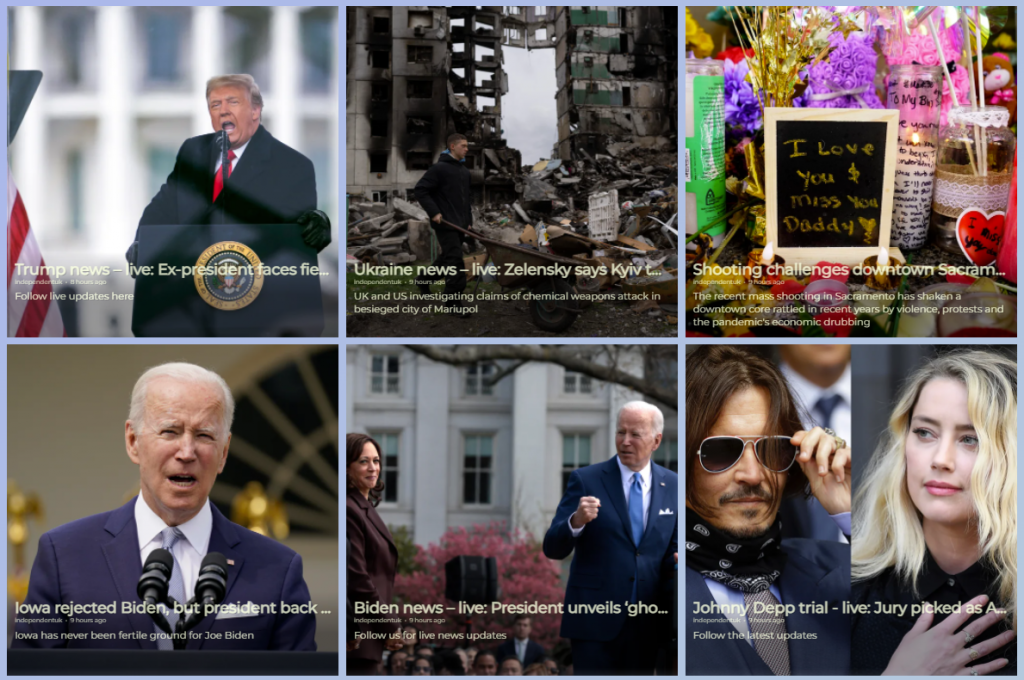 The News block now provides an easy way to choose different kinds of articles ranging from Business, World, and Political news to the latest updates in categories such as Entertainment, Health, Sports and Technology. In addition to these categories, the articles may be filtered by Source and Country, or left at an all-encompassing Global level.
More than that, the News block can be formatted as a "Photo Grid" (as shown) with various options to tailor the size of the images, and inclusion of descriptive and other detailed information along with the headline. For those that prefer, the News block also has the same familiar options that our RSS block already provides, such as the Ticker or Scrolling List.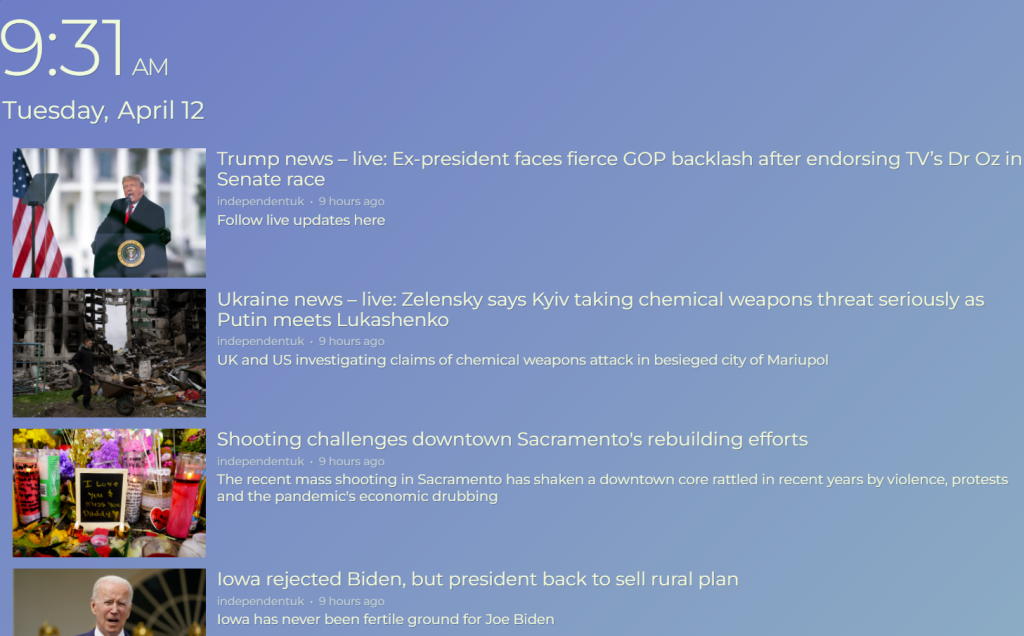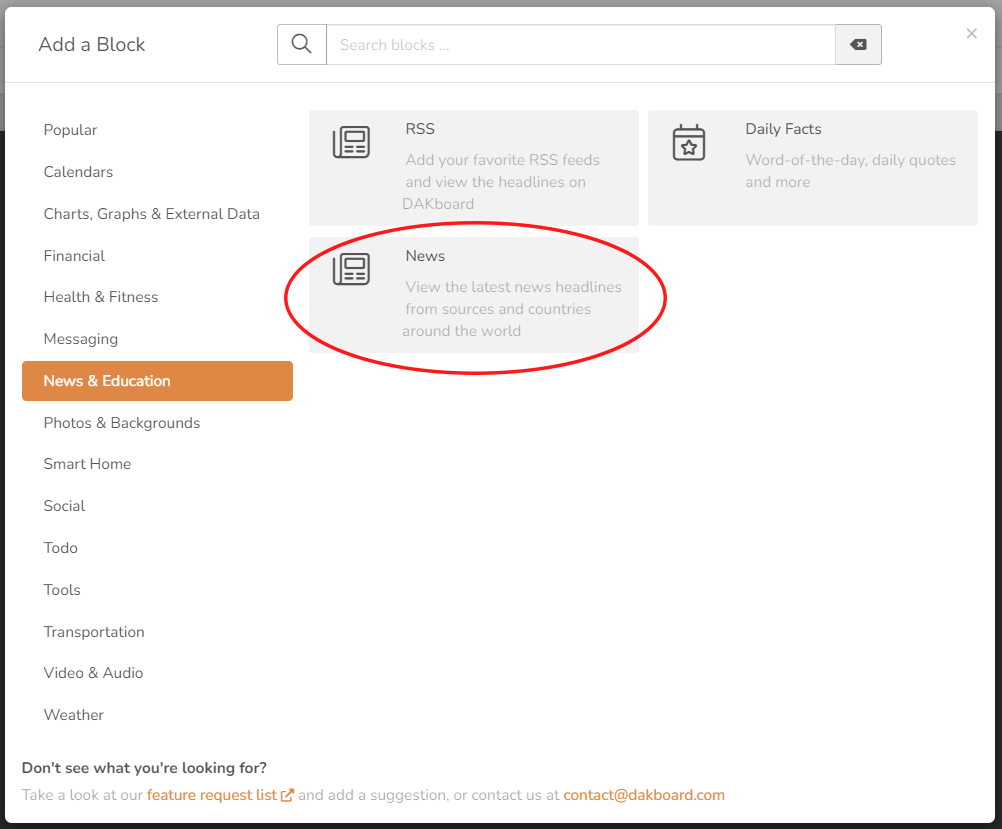 Multiple-Source Video Blocks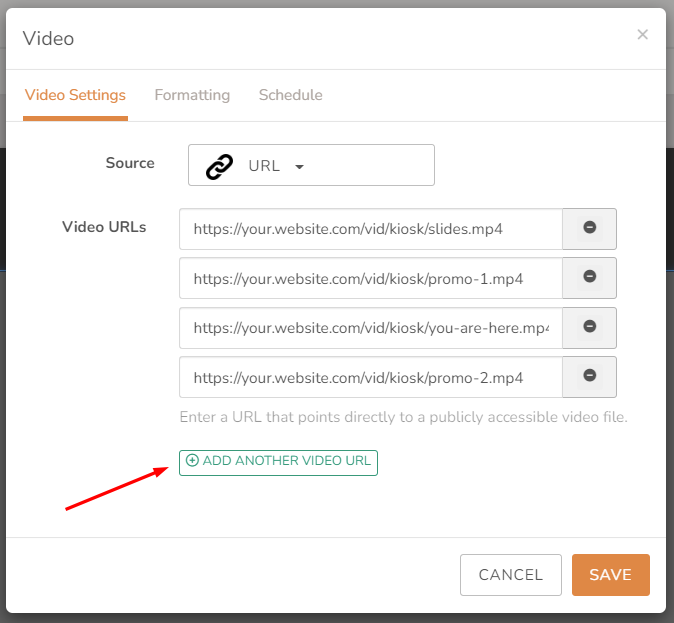 Our Video block can now receive multiple video URLs, which makes it a simple task to generate a succession of videos in a certain order, and then infinitely loops to repeat that sequential autoplay order while the screen is displayed. We have also made some changes underneath the hood that make these video elements more up to date and compatible with latest video-on-the-web standards, which will open even more possibilities as we develop new features going forward.
Other Recent Enhancements
In addition to those improvements to DAKboard, we have been working tirelessly to continue providing our customers with consistent reliability, effectiveness, and trusted services:
User-Interface Improvements:

Streamlined the Live Screen Editor Interface, supplying configuration options with tool-icons for ease of access, and maximizing its space in the browser window for improved accuracy
Weekly Calendar updates, including a new "Rolling" option from a 1 to 7 day range
You-Need-A-Budget (YNAB) block now has additional "Spending" option for Progression Bars, along with new color options in its Formatting tab.
Assign-To-Device menu options added for easier linking between Screens and Displays
Currency Exchange block now has a "Scrolling" option
Gauge block update to allow text color adjustment
Full set of historical invoices now available on-demand
Verbiage updated for improved clarity during subscription changes
RSS Block tweaks for speed and alignment

Increased cap for Microsoft Calendar integrations


Under-the-hood Improvements, Updates and Fixes:

FedEx shipment updates in the Package Tracking block
Fetch block edge-case adjustment
Security enhancements
HDMI Sleep Mode updates in DAK OS
Thanks!
We hope you find this functionality in DAKboard useful. As always, feel free to comment below, or contact us through our support site with any questions or feedback.