We're thrilled to announce the addition of authenticated calendars. This means that DAKboard can securely and privately connect to your calendar(s) using the providers API, instead of copying and pasting a secret link. Read on to learn more.
Authenticate with Google or Microsoft Calendar
DAKboard can now use the Google and Microsoft Calendar API to connect and display your calendar data. To enable this in your account, edit a calendar block in a Custom Screen, click the "Link a New Account" button and select either Google calendar or Microsoft calendar: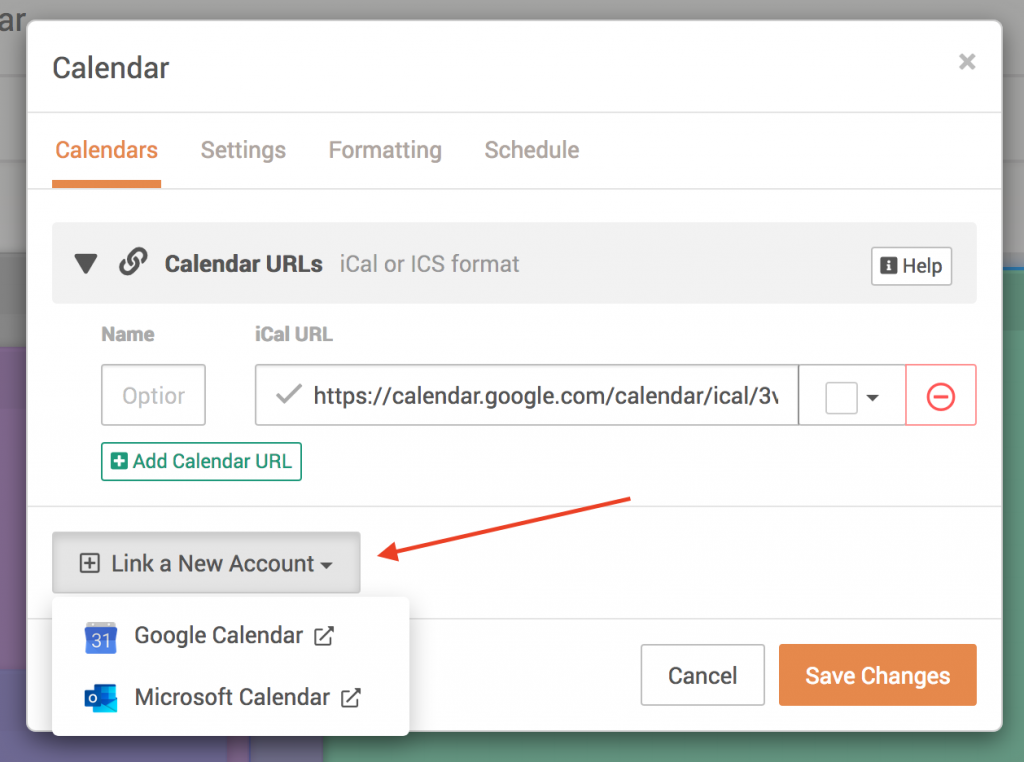 This will redirect you to Google or Microsoft where you can allow DAKboard to access your calendar data. When complete, edit the calendar block again, and select one or more calendars to show on DAKboard: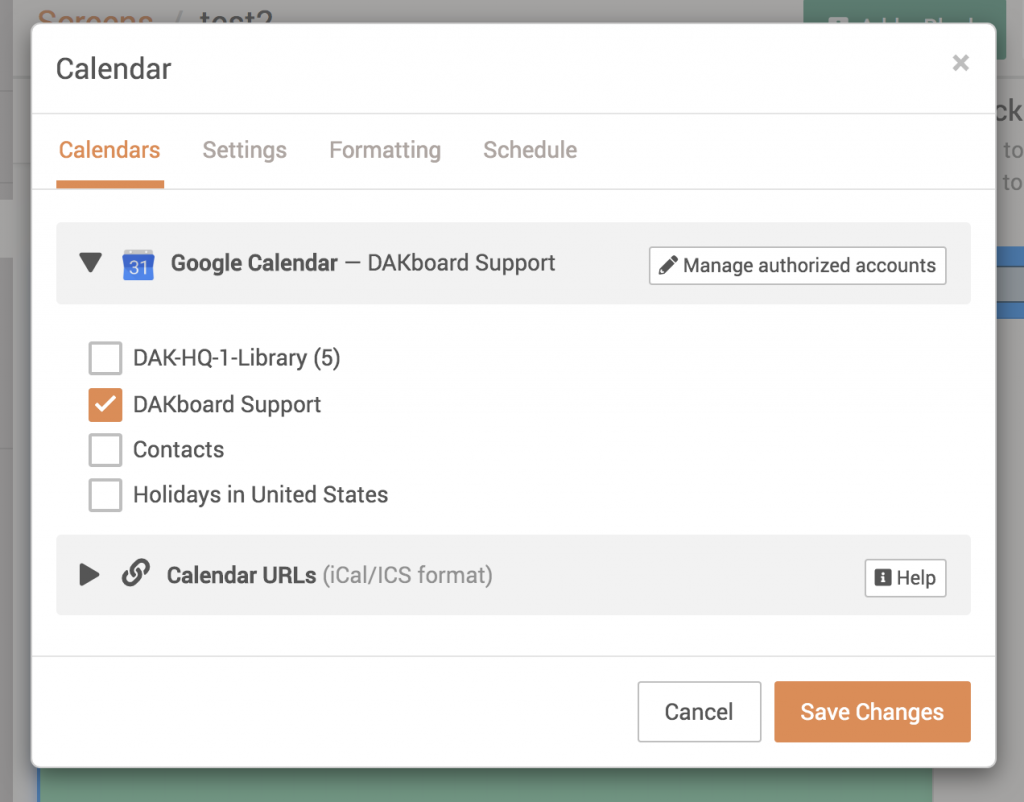 Save the changes and preview your screen. It's as simple as that!
Multiple calendars can be selected from a single Google account, and multiple Google and Microsoft accounts can be connected to DAKboard to show multiple calendars across different accounts. Just repeat the steps above to connect additional Google accounts.
Event Colors
This has been a popular request and we're thrilled to say that, using the new API, DAKboard can show calendar and event colors that are set within Google calendar. There's no longer a need to choose colors within DAKboard.
Thanks!
We hope you find this functionality in DAKboard useful. As always, feel free to comment below, or email us at contact@dakboard.com with any questions or feedback.