The new year is here and we have some great new features to go along with it! So lets jump in …
Content Scheduling on DAKboard
Many of the various content blocks on the custom screen can be scheduled to be shown or hidden on certain days and certain times of day using the new "Schedule" tab in the block settings: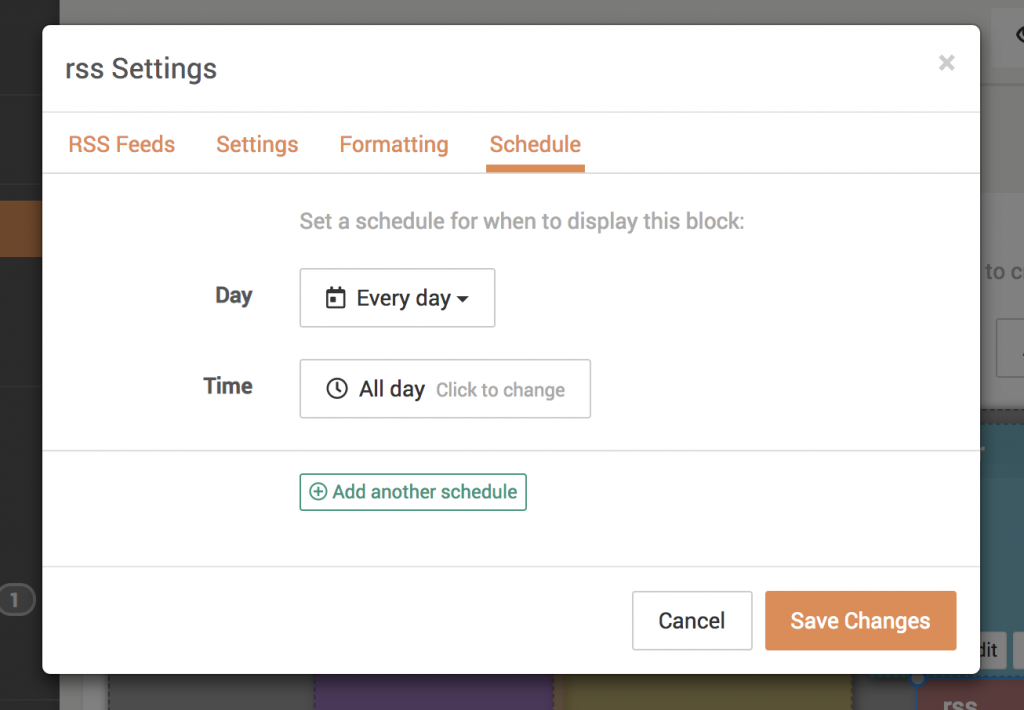 By default, the schedule is set to display the block all the time (Every day, all day). Set a specific day or time to have the block displayed only during the selected day and time.
Use the schedule to show different sets of photos at various times of the day, show a news feed in the afternoon and stock quotes in the morning. Make a week-day and week-end screen all in one screen. The possibilities are endless!
Multiple Schedules
Multiple schedules can be set on a single block to specify precise days and times for when to show the block. Using the following example, the block would be visible Monday, Wednesday, Friday, all day, and also on the weekends from 8am to 10am: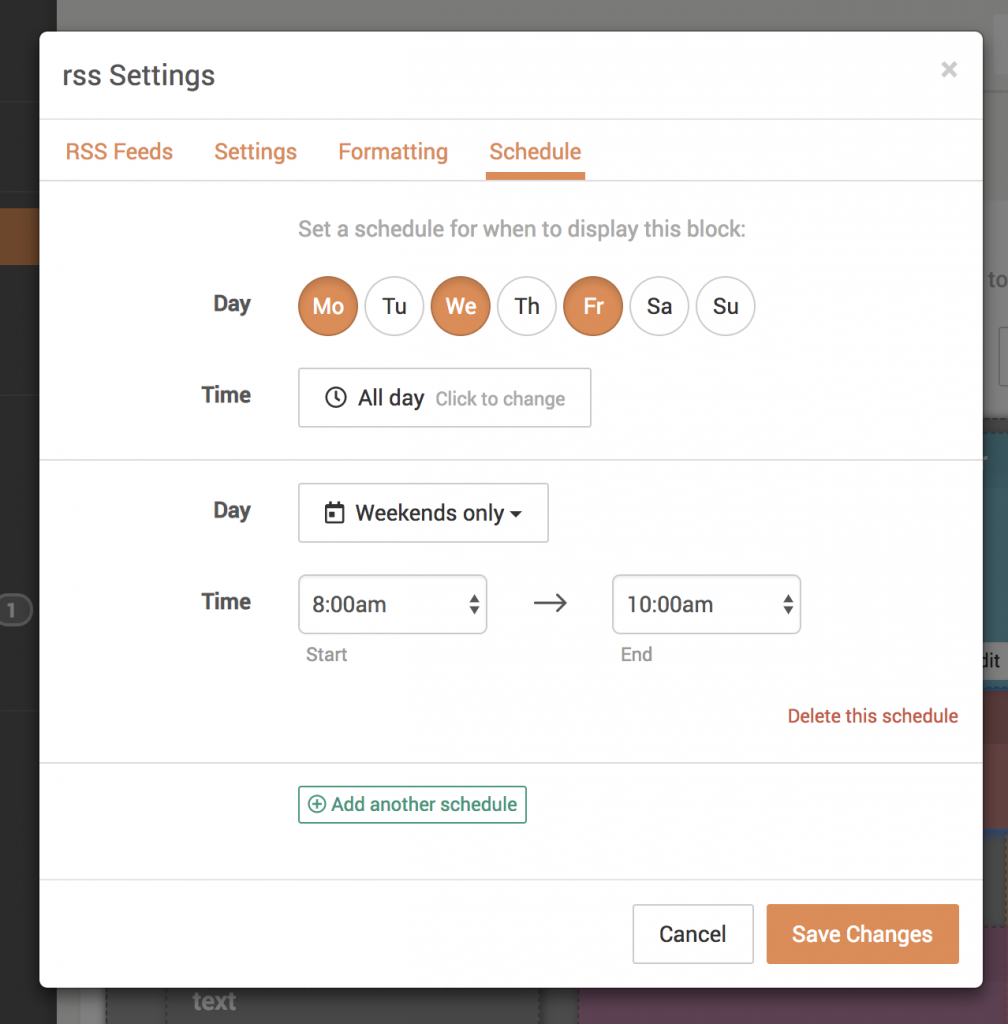 The order of the schedules does not matter, and if any one of the schedules would make the block active, the block will be active.
Scheduled Text
In addition to scheduling an entire block on/off, we've released a new block type called "Scheduled Text" that allows for scheduling multiple custom text messages to be shown at certain times of the day and/or certain days of the week: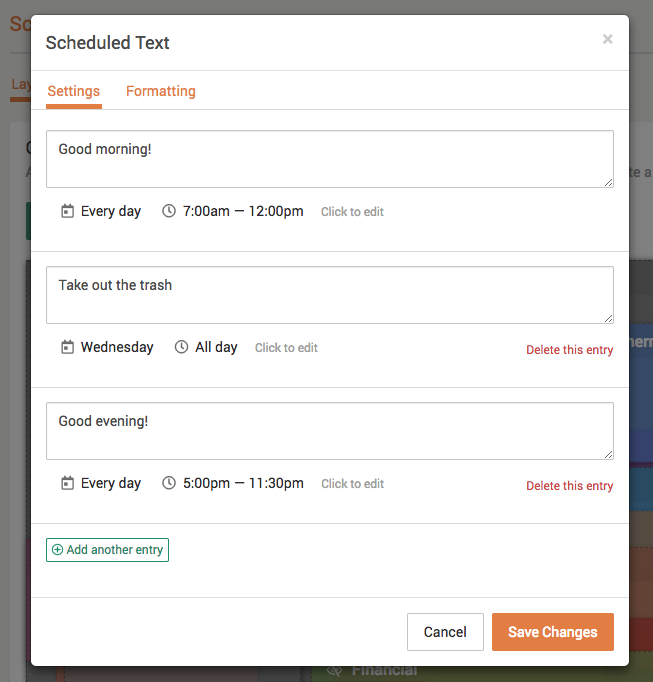 If more than one entry would be visible at the same time, they will each be displayed on their own lines.
Thanks!
We hope you'll enjoy these latest features. And as always, please feel free to contact us with any comments, problems or questions!