Christmas is almost here and DAKboard makes a great gift for the holidays. Whether it's a Wall Display, CPU or even a gift card, there's lots of options available in our shop. Just make sure to order on or before December 17 for guaranteed delivery by December 24th in the continental U.S.
New Traffic Block for Custom Screens
We've added a new block type in the custom screen editor for traffic. Just add the Traffic block, edit it to enter your origin and destination address and DAKboard will let you know the time to your destination with the current traffic conditions.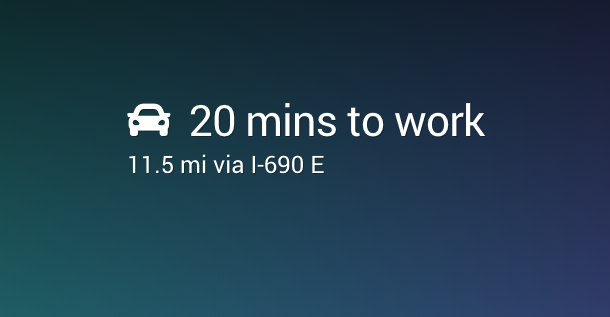 Add the new traffic block to a custom screen in your DAKboard account today!
Duplicate and Disable Blocks on your Custom Screen
We've also added some additional functionality to help keep you efficient will creating and editing custom screens in DAKboard. Duplicate and disable functionality are now available for each block in a custom screen: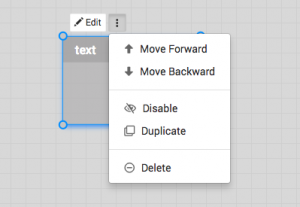 Duplicating it will create a new block with all the same settings as the original, and disabling a block will prevent it from being displayed on your screen. Just enable the block when you're ready to have it displayed on your screen again.
A few other new features…
We've added a few other smaller features worth mentioning as well:
Folder pickers for Dropbox and Onedrive. No need to find the URL anymore!
We've added in-app notifications to keep you up to date with DAKboard news, issues and events within your account.
Support for Hebrew and Greek languages have been added.
Pricing for the Enterprise plan now starts at $199/mo
Thanks!
We hope you'll enjoy these latest features. And as always, please feel free to contact us with any comments, problems or questions!