These days, you can find QR codes everywhere, sharing links or information to you quickly. You can now create QR codes easily for your DAKboard display to share information about your business, link to content in the cloud, or share access to your guest WiFi to allow family and friends to scan and join your network.
Generate A QR Code
QR codes are easy to setup, and now available as a block for your custom screen. Click the "Add a Block" button, and select "QR Code":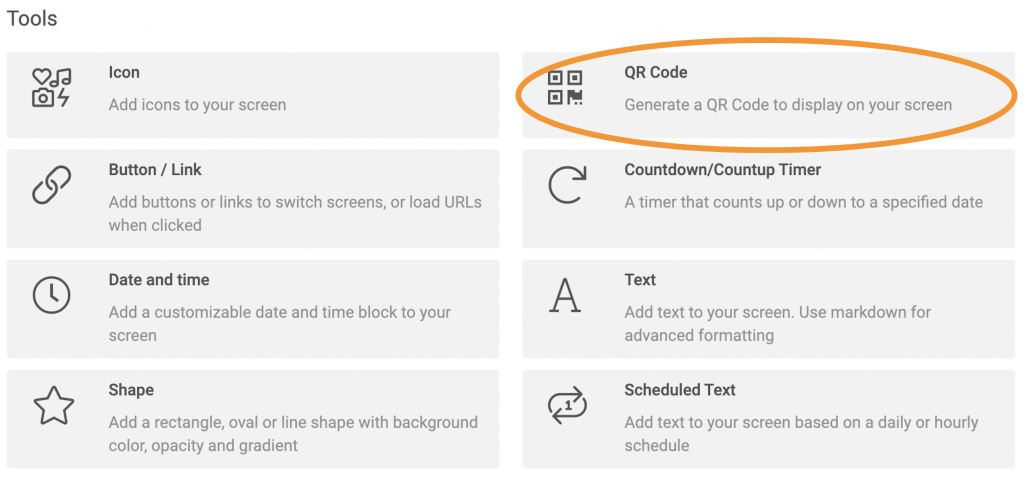 Configure your QR code quick and easy using the "Data Type" drop down: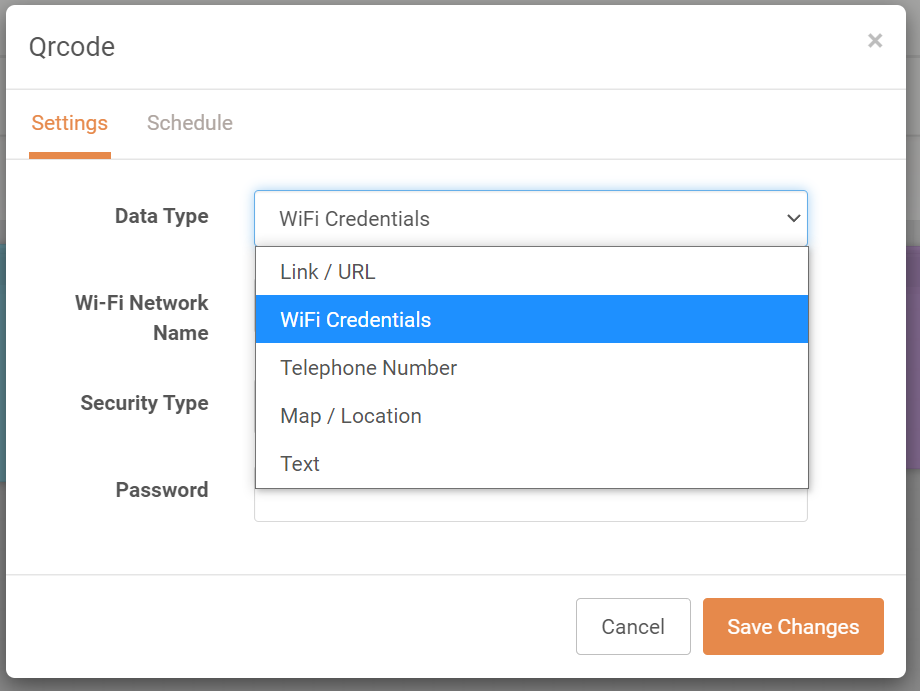 Save your changes and preview the screen to see the QR Code in action:

Add A Button Or Link
For those who have wanted a way to switch to other custom screens on demand, or easily share a link, we have a new feature for you! Setup is easy and and this new block type adds more interaction to your DAKboard display!
Setup
To add a button or link to your display, click the "Add a Block" button, and select "Button / Link":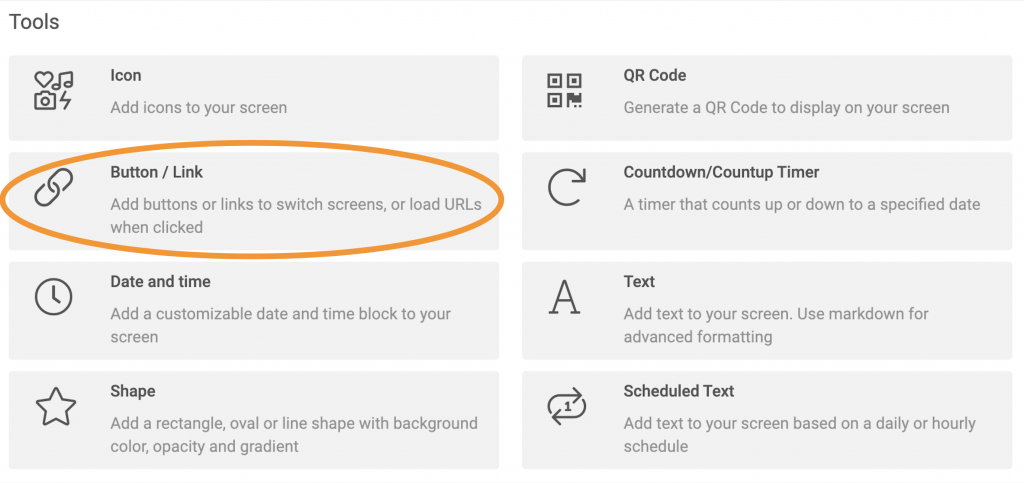 Configure the button settings to switch your DAKboard custom screen: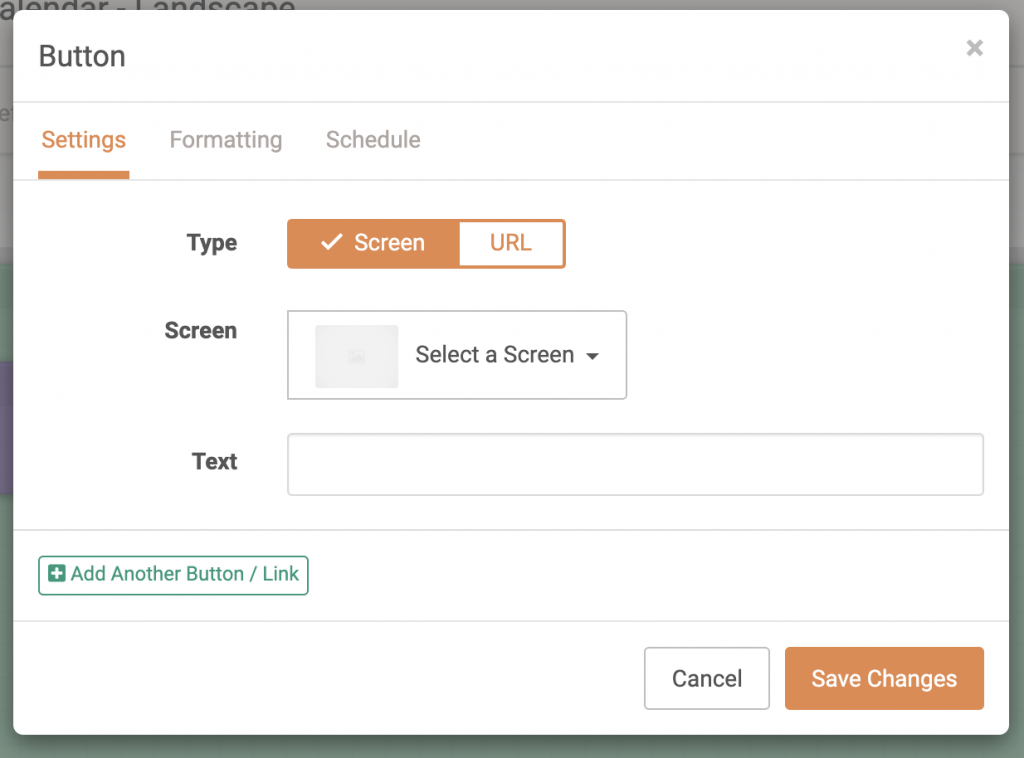 Configure a link: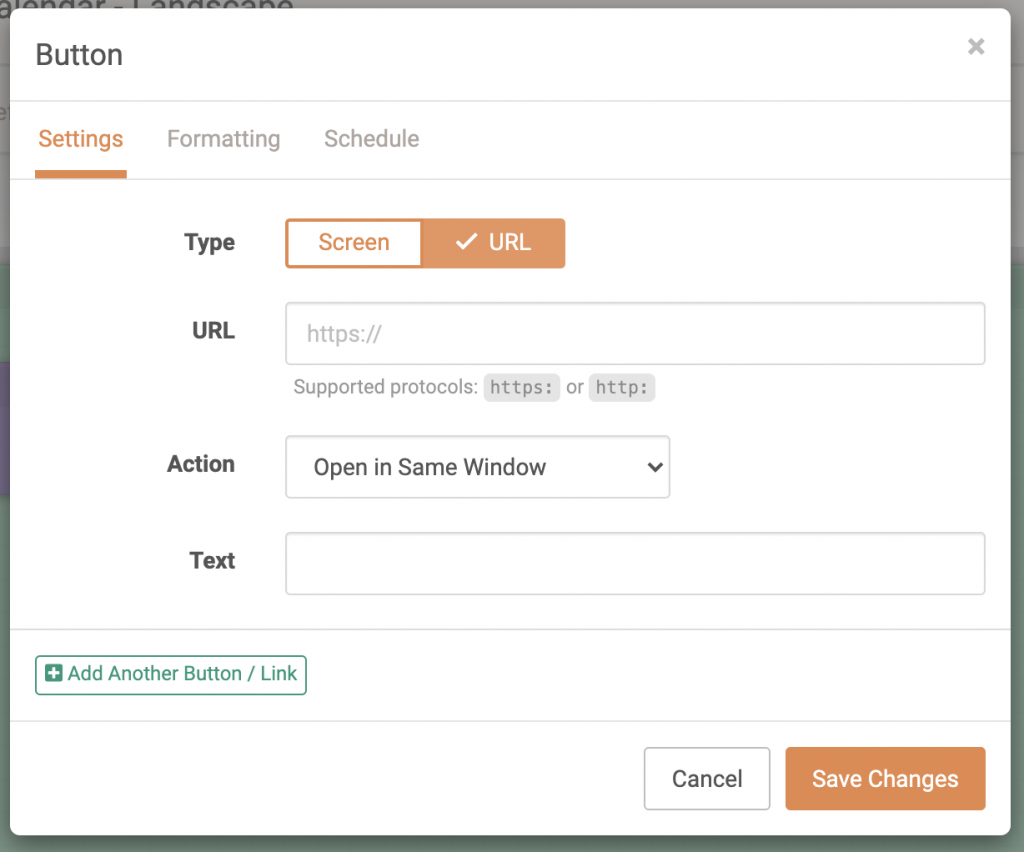 Save the changes and preview your screen to see the buttons and links up on DAKboard.
Additional Updates and New Features
Added ability to test weather alerts when configuring a screen
Fixed issue with the Gauge block type and negative numbers
Added ILS and AED currencies to Exchange rate block
Follow along with all our updates and see more details here: https://github.com/dakboard/Cloud-Platform/releases
Thanks!
We hope you find this functionality in DAKboard useful. As always, feel free to comment below, or email us at contact@dakboard.com with any questions or feedback.