Sound Effects Now Available with Google Calendar and Countdown Blocks
If you have an audio supporting device, incorporating sound effects to your routines is a great way to elevate your organization! You can now set an alarm to go off with your Countdown/Countup Timer. You can do this under the Rules tab and chose from five different alarm tones.
To add an alarm to Google Calendar, under the Settings tab, you can choose an alert to go off at the time of your events, five minutes before or ten minutes before the events start.
We previously added sound effects to Scheduled Text blocks in October 2022.
Add Blur Effect to Your Block Backgrounds
Have text over a busy photo, making it difficult to read? Adding a blur effect to the background of those blocks is an easy fix for this!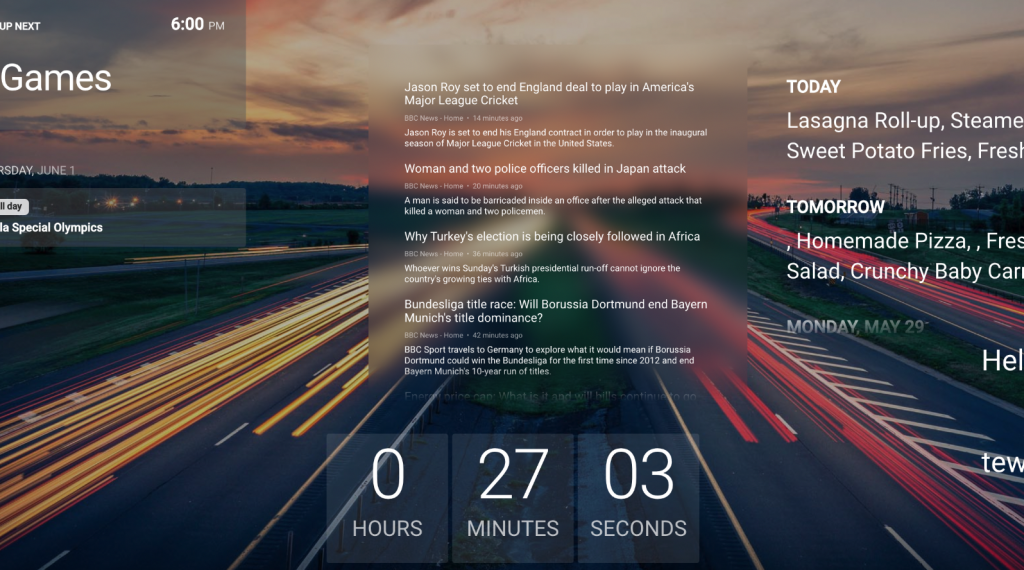 Simply add this effect by going to the Formatting tab of your block and select the Blur option provided.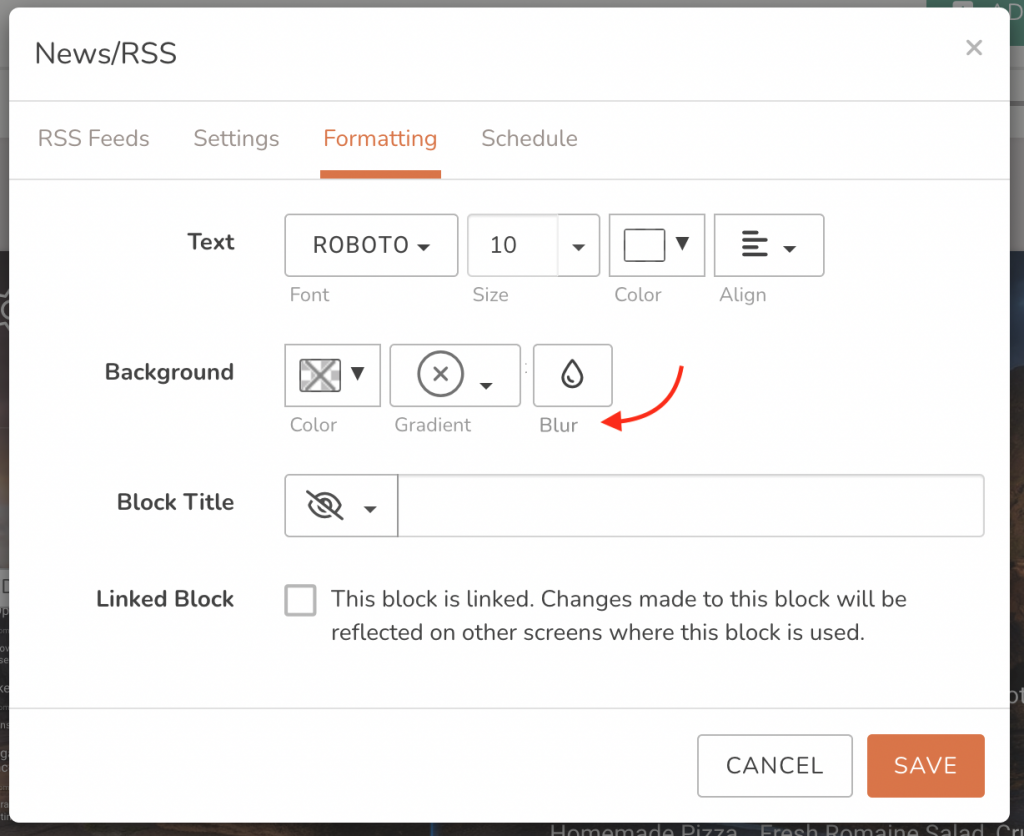 DAKboard OS Now on Raspberry Pi Imager
Whether you're imaging for the first time to build your own DAKboard or need to update your Raspberry Pi microSD card, it's now easier than ever using Raspberry Pi Imager! Using this tool, you will always have quick access to the latest DAKboard software instead of grabbing the image from our website.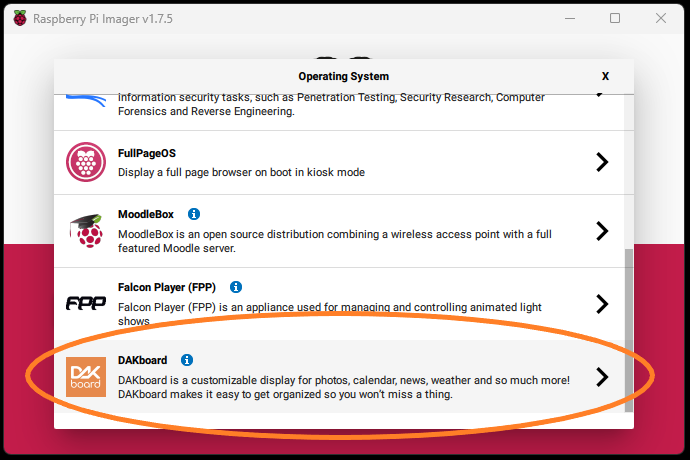 You can find easy-to-follow instructions on how to do this here: Raspberry Pi – Download and Install the DAKboard OS
Multiple News Sources at Once
A slight change we've made to our News block now allows you to rotate through news articles from more than one media source. In the News tab, instead of choosing a single source from the dropdown, you can now check the boxes of any/all sources you want from the selection provided.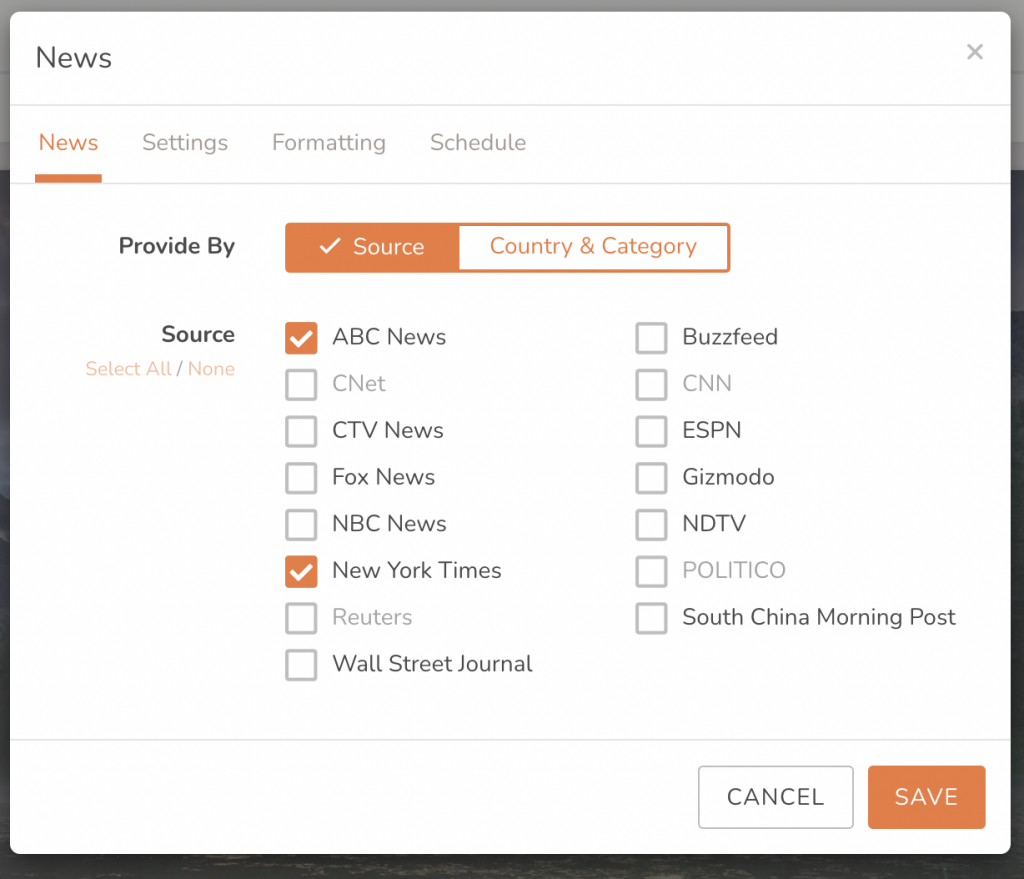 Thanks!
We hope you find this functionality in DAKboard useful. As always, feel free to comment below, or contact us through our support site with any questions or feedback.