We've been listening and now you're getting the Community Template feature you've been asking for!
DAKboard users from around the world have incredible imaginations, putting together unique screen displays for themselves. Now users can share their own personal designs as templates for others to use too!
On the left side of your home page, you'll now see a "Community" tab. Here, you can find screen templates from others that are categorized as "Popular" and "New."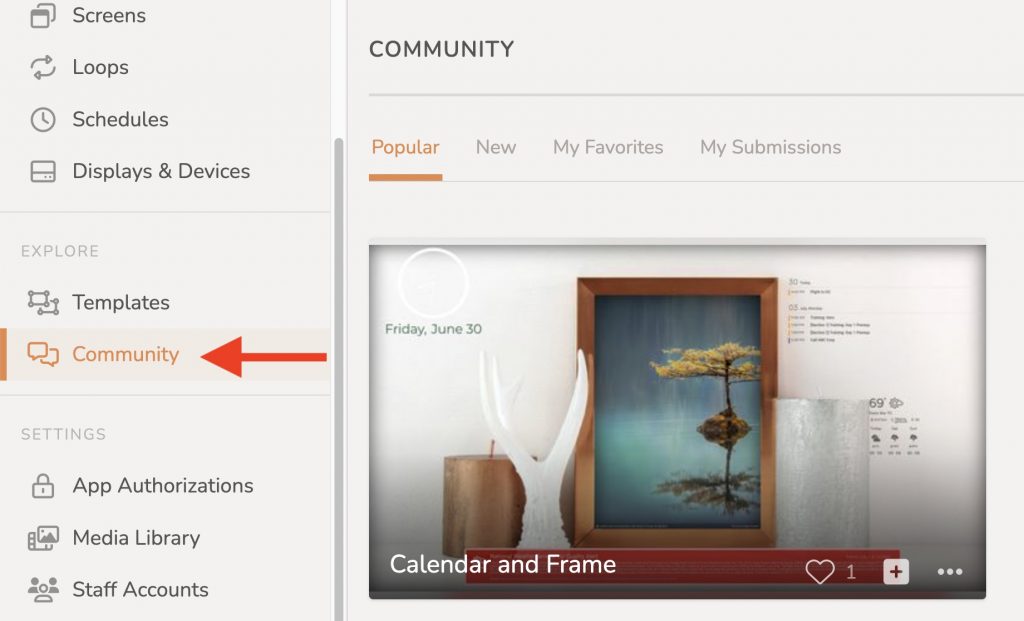 You also have a "My Favorites" tab where you can save the templates you like the most for quick and easy access. To add a template to this list, simply click on the small Heart icon at the bottom right of the template you like.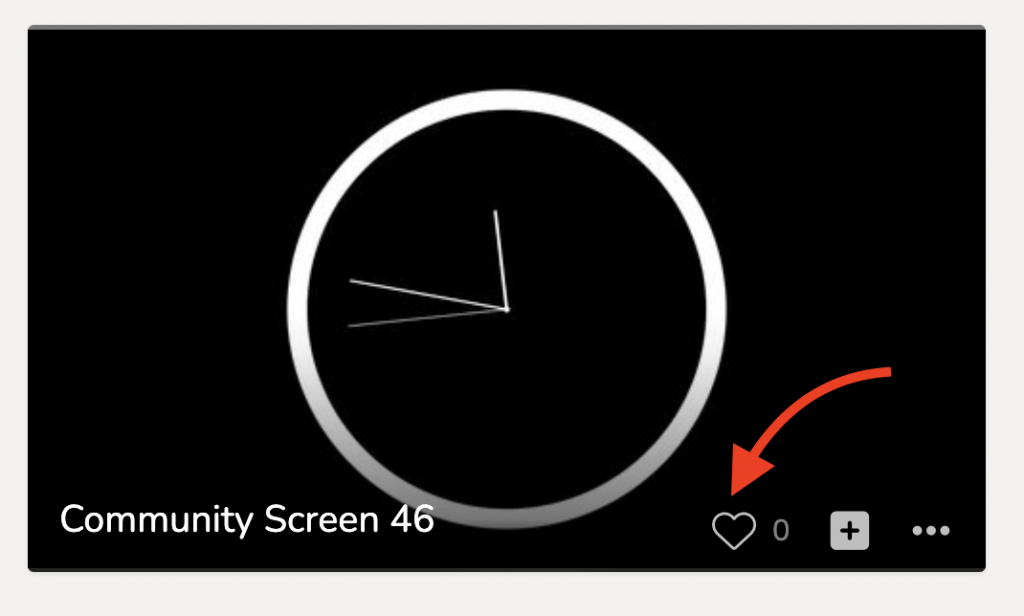 The "My Submissions" tab is where you'll find the screen templates you have shared with the DAKboard community.
To create a screen using a Community Template, click on the Plus (+) Sign icon at the bottom right corner of the template you want. Select "Add Screen" and you're ready to go.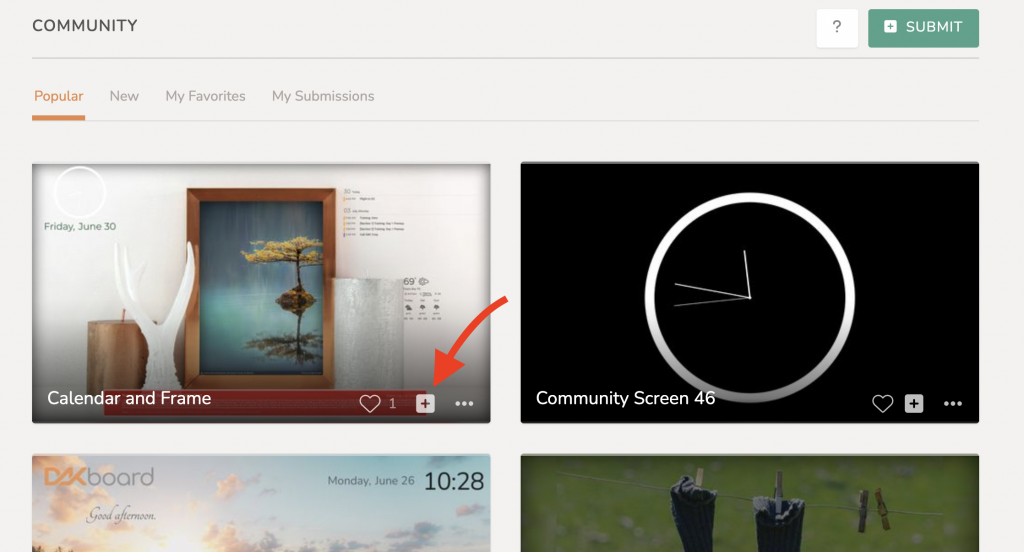 Thanks!
We hope you find this functionality in DAKboard useful. As always, feel free to comment below, or contact us through our support site with any questions or feedback.