We are excited to bring more enhancements to DAKboard! With our latest updates, we provide increased functionality in our ocean tide monitoring services, calendars, media library, and video blocks. There have also been additions that will make customizing your DAKboard screens even easier!
Ocean Tide Monitoring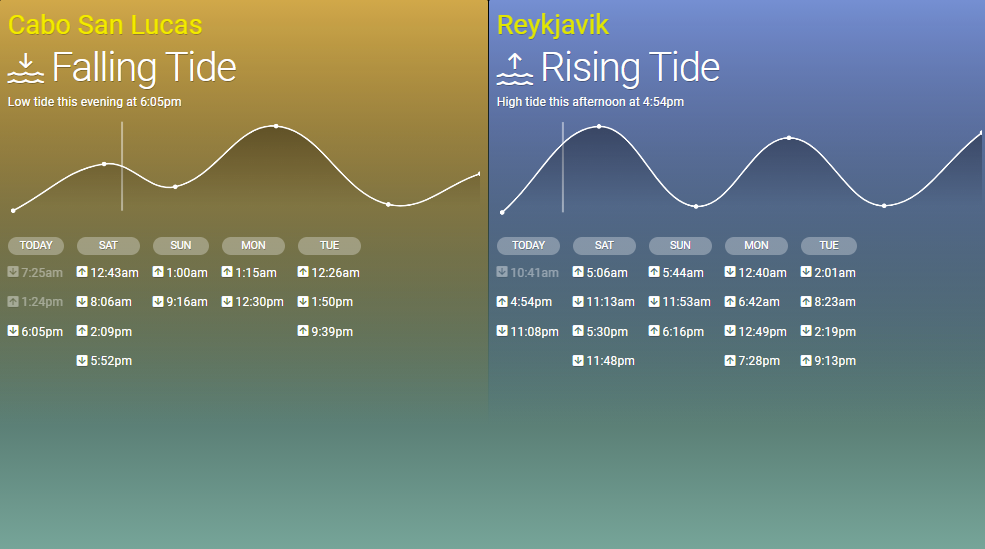 We expand the reach of our tide monitoring feature to stations worldwide! While the NOAA source is still available, the new StormGlass source has thousands of stations to choose from, across the globe. Not only is the reach expanded, but choosing a desired station has become a much simpler process. A geographic search will present a list of nearby stations, simply click to select one!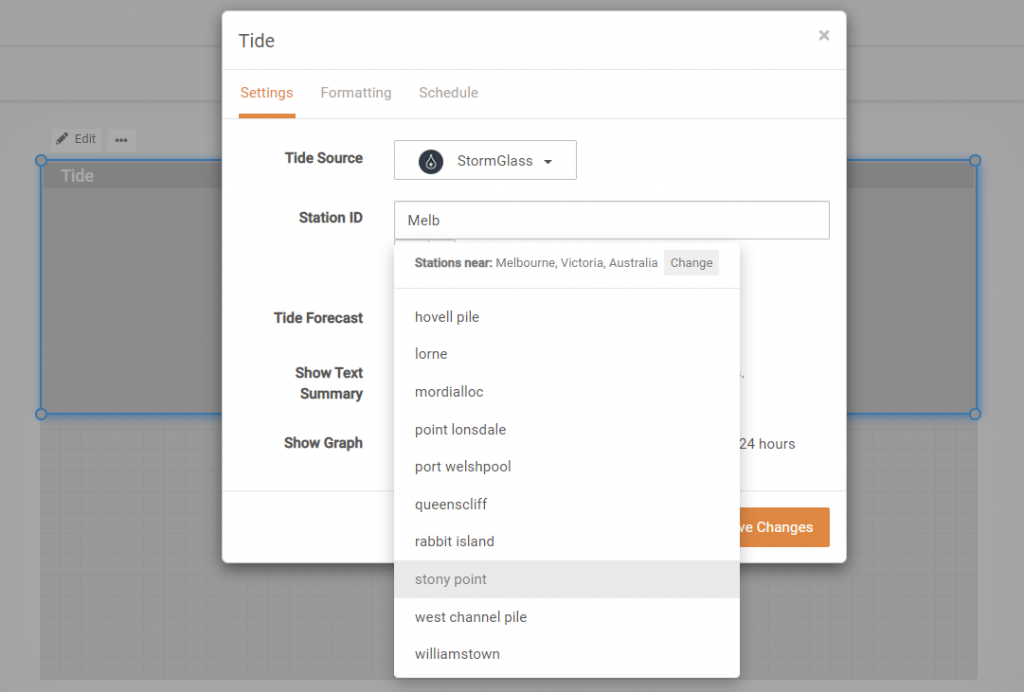 Calendar Icons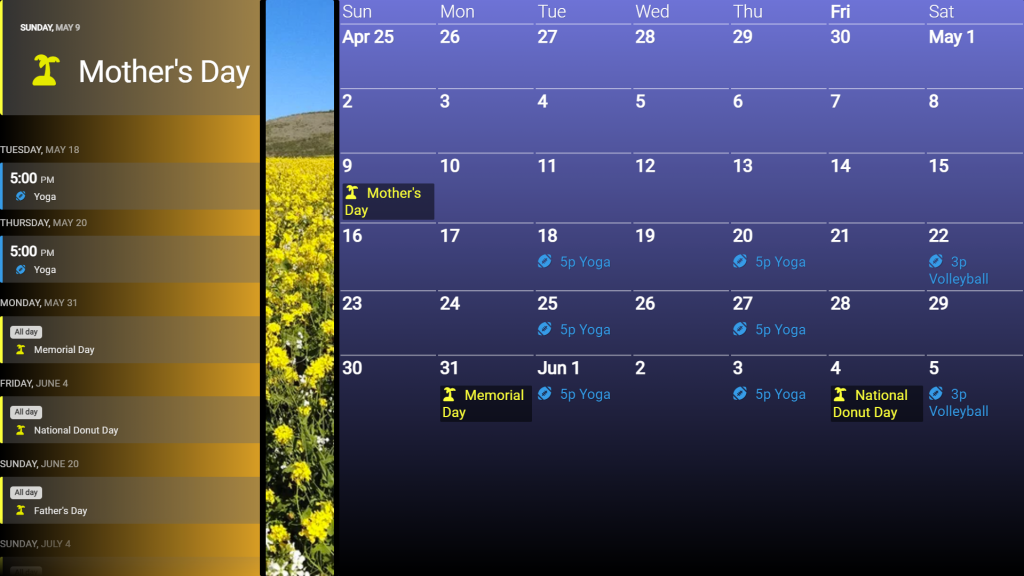 A wide selection of icons are now available to associate with calendars! Each calendar may have its own icon in addition to its colors, which will make it easy to distinguish events from specific sources, at a mere glance. And, let's face it, icons are just fun to use, and they can add a more personal touch to displays!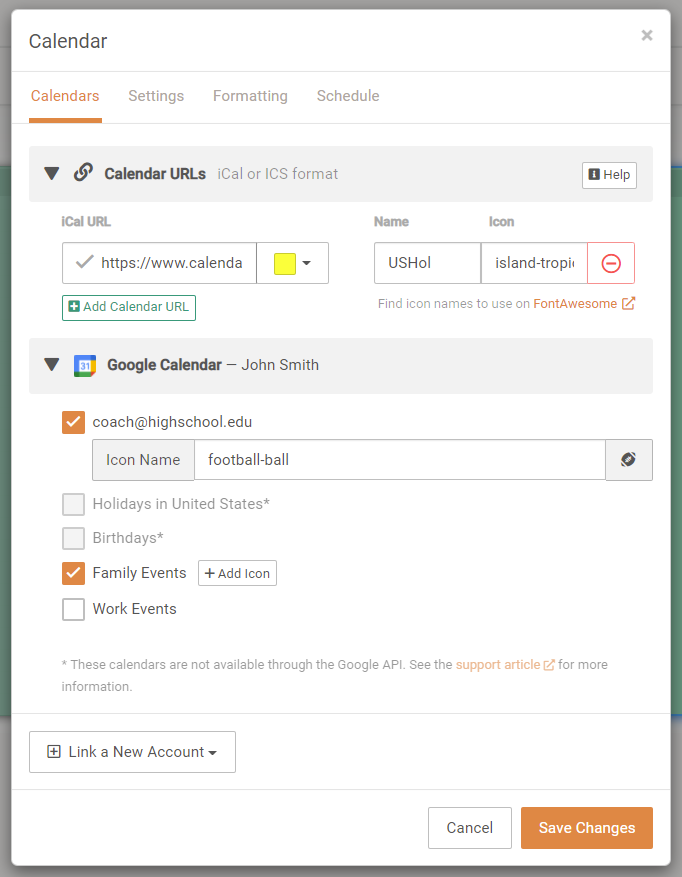 Other Recent Enhancements
Closed-Captioning may be auto-enabled on YouTube blocks, for videos that support it.
Calendars offer an "Offset" option to shift the time it starts displaying beyond the default "now" time; this allows for configurations such as side-by-side multi-month screens, or even those that span multiple displays and devices.
More control over photo display order is provided in the Media Library! Change the default random sorting to present them either alphabetically by Name, or by the Date the image was uploaded.
For more advanced customization of your DAKboard and those who use the "Custom Styles" settings on their Screens, we have added code to assist. The title typed into a block on the Screen Layout configuration page now becomes a a CSS class on that block. All characters other than alphanumeric, dashes, and underscores will be stripped away to generate the class name. This will allow for easy targeting of specific block(s) in your Custom Style definitions. For more information, see our knowledge base article.
Calendar events with identical names, times, and locations will now be consolidated into a single event, allowing for a cleaner appearance.
Limits for Reddit photos blocks have been increased, offering even more photos to cycle through!
New currencies added: VET (VeChain), DOT (PolkaDot), LINK (ChainLink), and RSR (Reserve Rights).
Additional calendar date formats are now available, expanding support for international clients.
Support for Thai language has been added.
Thanks!
We hope you find this functionality in DAKboard useful. As always, feel free to comment below, or email us at contact@dakboard.com with any questions or feedback.