We are very excited to announce our latest feature, the DAKboard Media Library. Now you can store your photos securely on dakboard.com, simplifying your configuration. The Media Library is live with 250MB of storage to Plus members and 1GB of storage to Pro members. The Media Library is another great way to add photos to DAKboard, in addition to all of our photo integrations already available with Google, Microsoft, Dropbox, and others.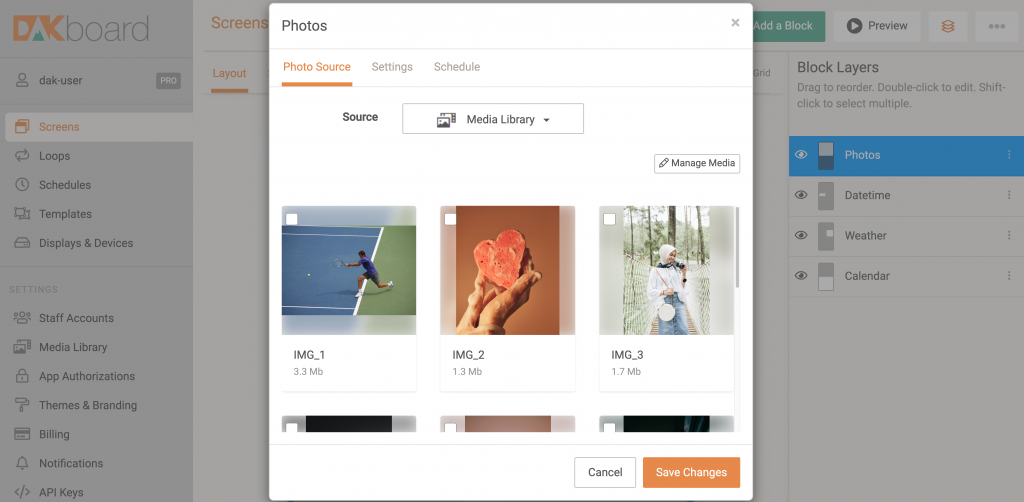 Streamline updates to you DAKboard in your business; the Media Library will allow you to store the photos used for your business in DAKboard and avoid other unnecessary integrations. At home, simplify your configuration and use DAKboard for hosting your personal photos and displaying them!
Let's Start Using It!
Add your photos to the new DAKboard Media Library, now located as a menu option on the left of your dashboard on dakboard.com.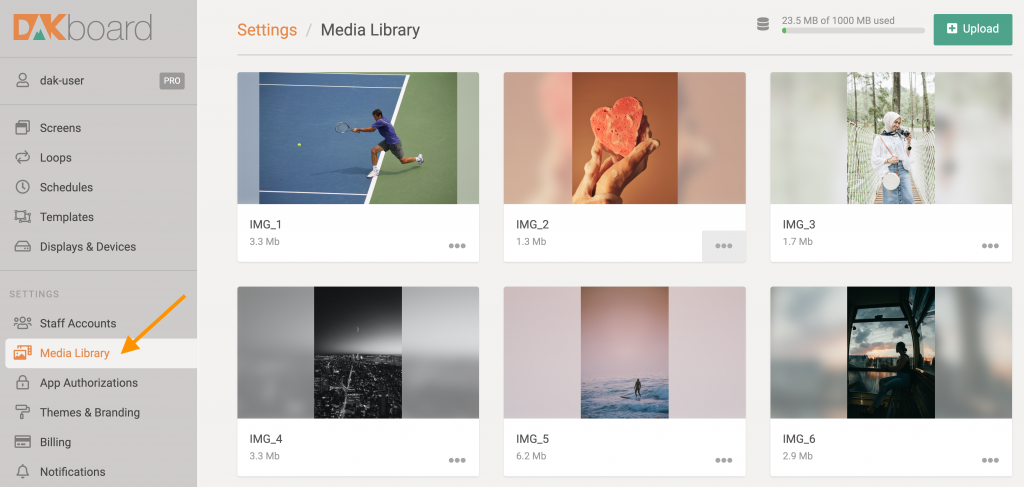 Upload your photos from your computer by clicking Upload, and Choose File in the modal.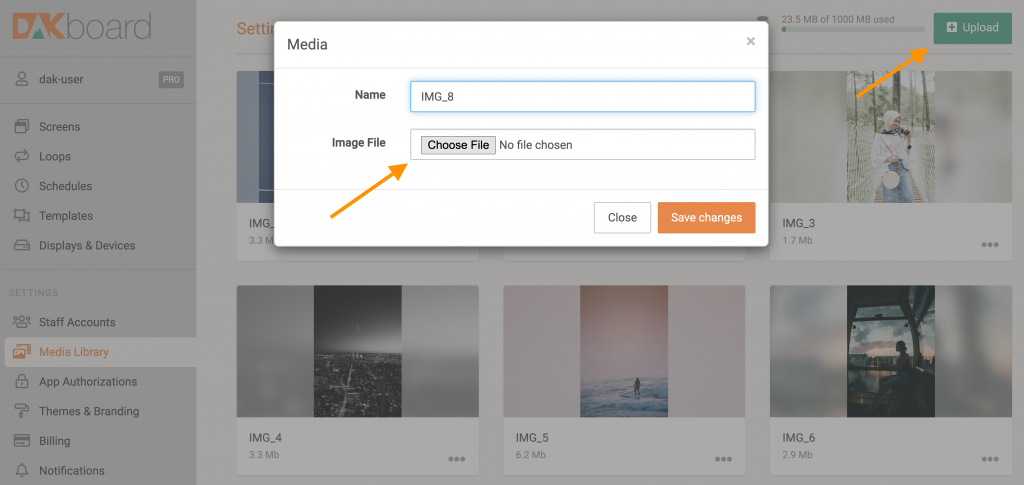 Now that we have photos, let's drop into your screen and edit your photo block. You will see the Media Library available for your photo source, and checkbox the photos you want included. Need help creating a custom screen? Check out our Video Tutorial.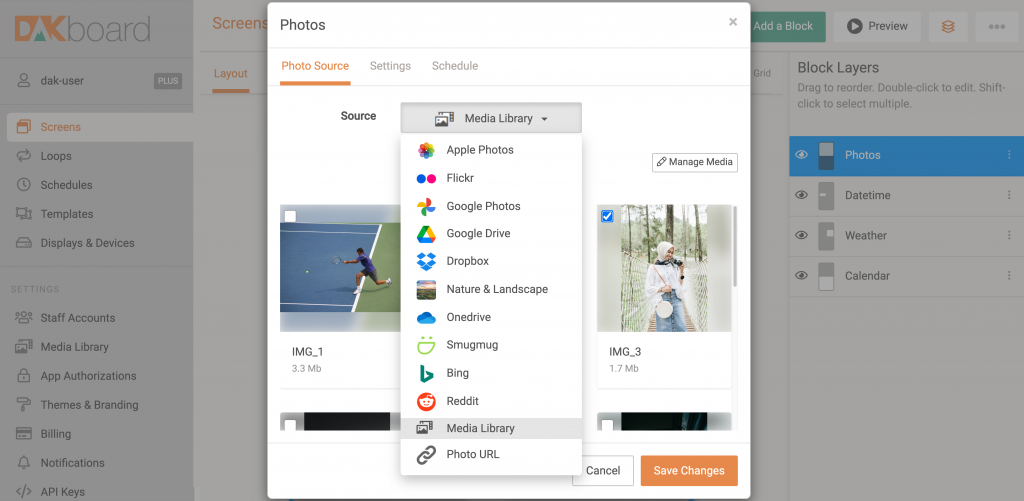 Staff Accounts
Staff Accounts for DAKboard Pro members have been updated with privileges for the Media Library. Have the confidence that your clients can enjoy the features of the DAKboard Media Library with these features that allow you to separate content effectively and securely. Staff account privilege functions allow you to specify privileges to upload, delete and view photos of other staff and admin accounts.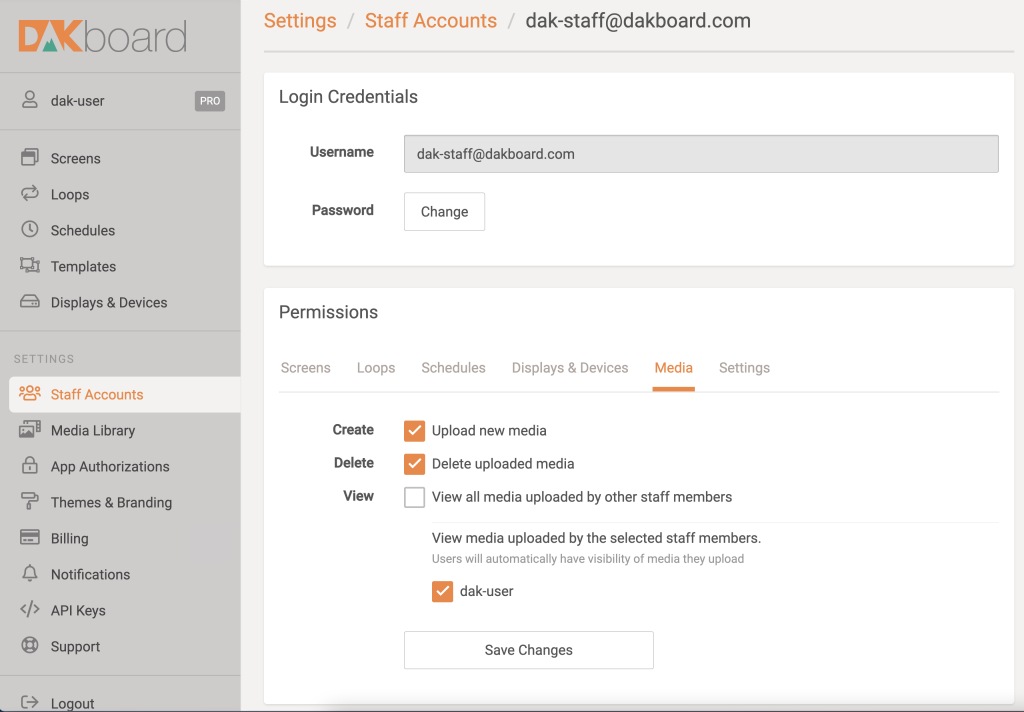 Thanks!
We hope you'll enjoy these latest features. And as always, please feel free to contact us with any comments, problems or questions!