Follow our instructions below to create a beautiful wall display for your photos, calendar, news and weather, powered by a Raspberry Pi!
Not into DIY? Check out the shop to purchase a Wall Display!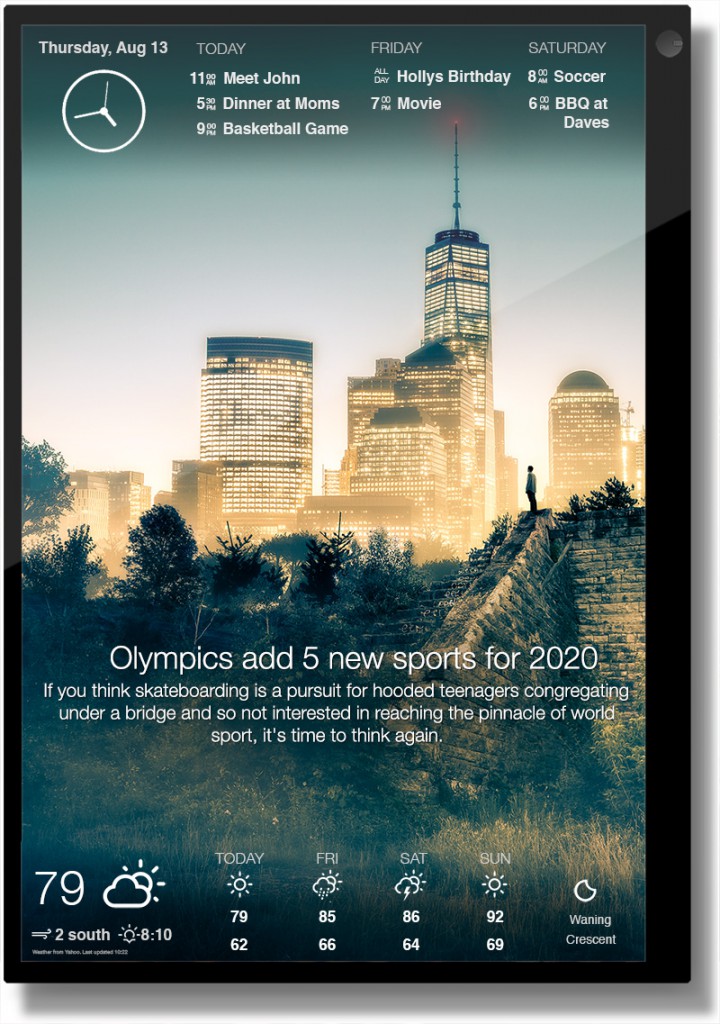 Things You'll Need
Monitor with HDMI input (preferably an IPS panel)
Short HDMI cable (1 foot is perfect, but 3 feet works too)
Raspberry Pi computer (version 3B+ or 4B recommended)
8GB+ SD/Micro SD card – purchase a micro SD card in our shop. It's pre-loaded and ready to go!
Micro USB or USB-C charger (for Raspberry Pi)
Power Extension Cord ($7, Amazon)
Photo Frame Wire ($4, Amazon)
Sign up and configure DAKboard
If you haven't already done so, create an account (free!) and configure DAKboard.  Check out our extensive collection of How-Tos and News in the Blog and our Support Site to personalize your screen. 
Download and install the OS
We provide DAKboard OS for free to anyone, including instructions on how to install and configure. Your Micro SD card should be 8GB or larger. Alternatively you can purchase a Pre-loaded DAKboard OS from the shop to load into your Raspberry Pi.
Install hardware on the back of the monitor
I used a Dell S S2340L 23-inch monitor for a few reasons:
First, it's an IPS display, which means if you're going to be hanging it vertically on the wall, you'll still be able to see it when viewing at an angle greater than 90 degrees!
Second, the HDMI and power connections on the back of the monitor face down, not straight out. This is crucial if you're going to be mounting it to the wall, because if they face out, the monitor will stick out from the wall much further.
And third, the plastic case is perfect for this setup. There's almost no bezel on the front, and the back cover pops off easily, leaving the frame which I then attached the photo frame wire to use for hanging!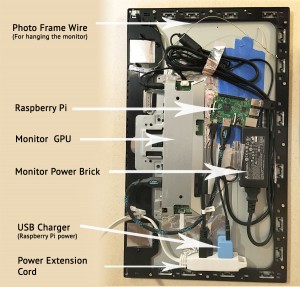 When you're all done, plug it in, hang it on your wall and enjoy!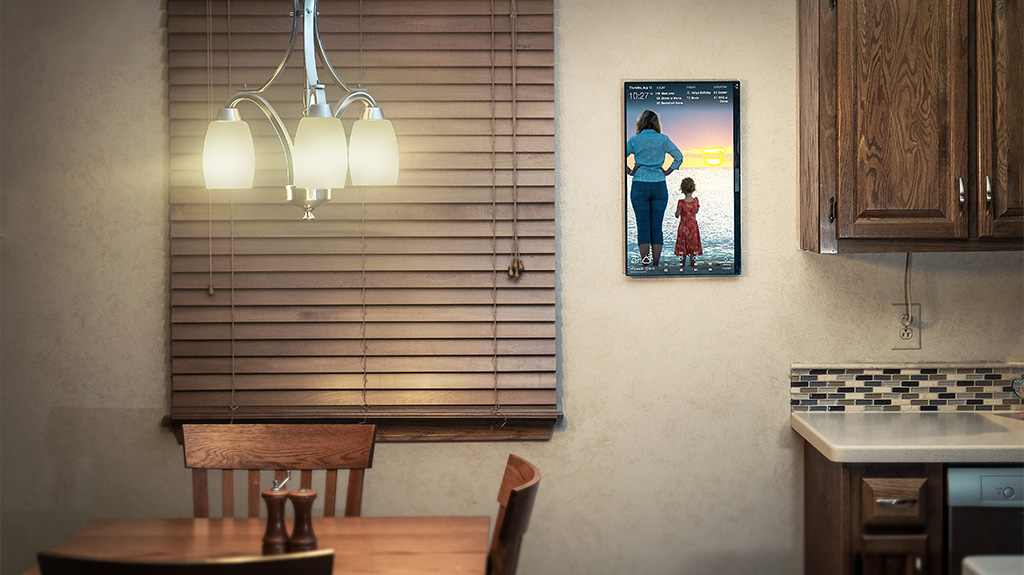 Next Steps
Get stuck? Buy the Wall Display or CPU in our shop.