We've been working hard this summer to bring you lots of new integrations and new ways to use DAKboard. For starters, we've added an integration with Microsoft OneDrive for your photos, and also added an integration with Ecobee to display your smart thermostat data on DAKboard. See the full list below:
Microsoft OneDrive integration added for photos
Ecobee Smart Thermostat integration added
New custom block type "Shape" for adding square, circle and line shapes and colors to your screen
Custom CSS field to further customize your screen
Added an integration with DarkSky for weather data
Added a new custom block type for "Weather Alerts" allowing the placement of the alert anywhere on your screen
Login, or create a Free account today to check out the latest integrations!
New Wall Displays
We've released the second version of our popular Wall Display in two different versions: V2 and V2-Plus. The V2 version includes all the great functionality of the original Wall Display but adds a streamlined look, fully integrated CPU with a 23 inch HD display. The V2-Plus model adds a larger 24 inch IPS screen with integrated speakers!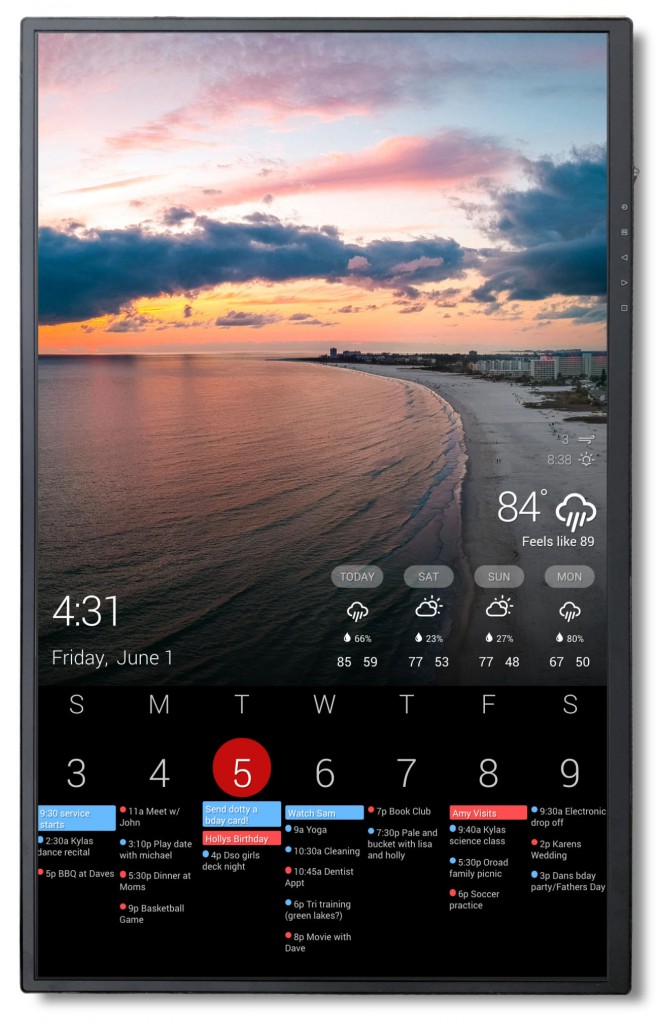 Check out the new Wall Displays today in our shop!
Feature Requests
We're always looking for feedback and we'd love to hear what you're looking for in DAKboard, or how we can make DAKboard better. We track all feature requests on our GitHub list. Feel free to browse the list, comment/vote on existing requests and add your own!