Trello is an awesome organizational tool on many levels, and today we're excited to announce the Trello integration for DAKboard! Connect your Trello account from within DAKboard, select the board and list(s) to show and enjoy whole new levels of organization on DAKboard.
To show your Trello boards on DAKboard, in a custom screen, click the "Add a Block" button and choose the Trello block from the list: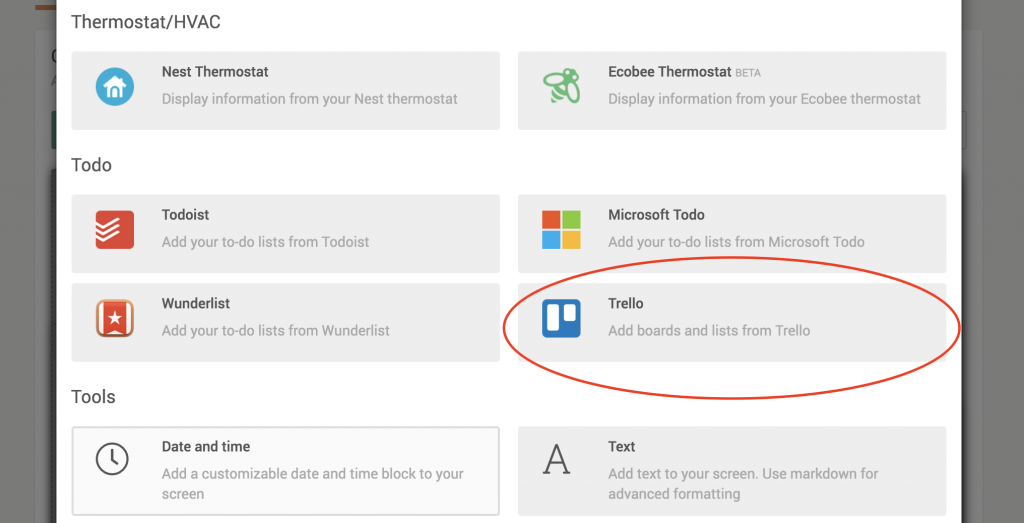 Next, edit the new block, connect your account and select the boards and lists to show on DAKboard: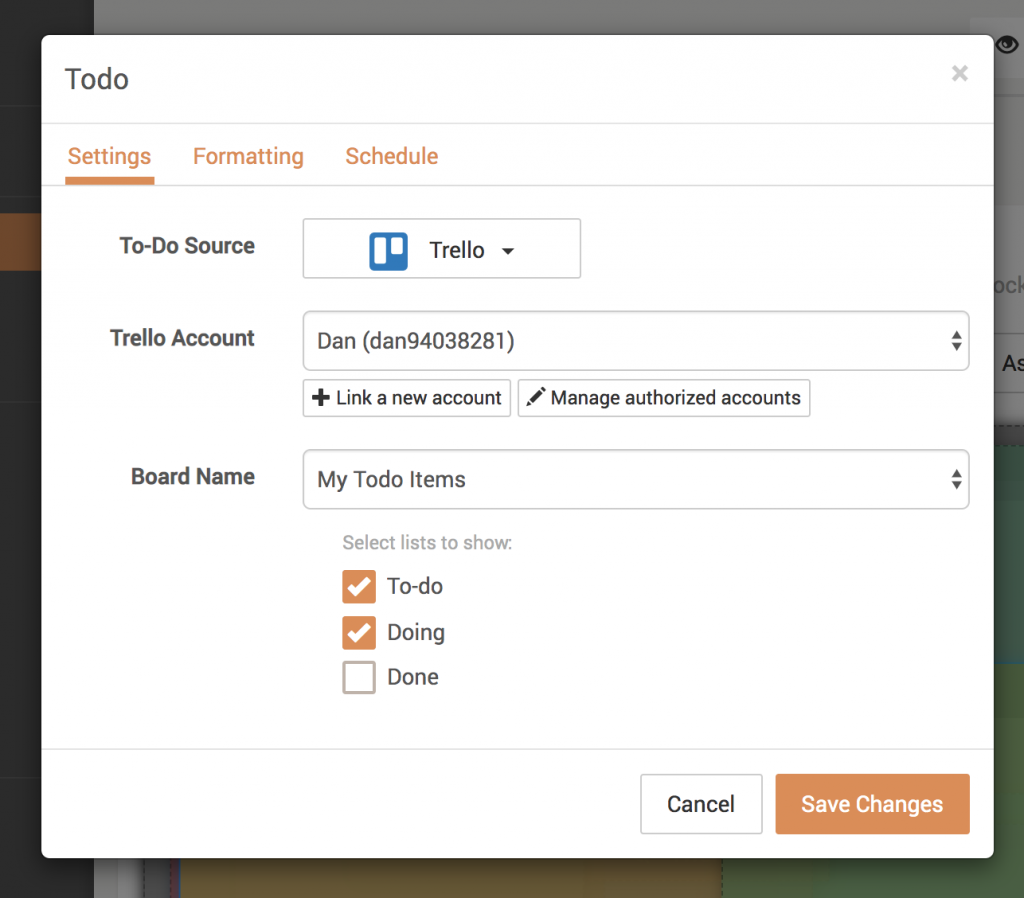 Save your changes and enjoy seeing your Trello boards on your DAKboard screen along with the rest of your content: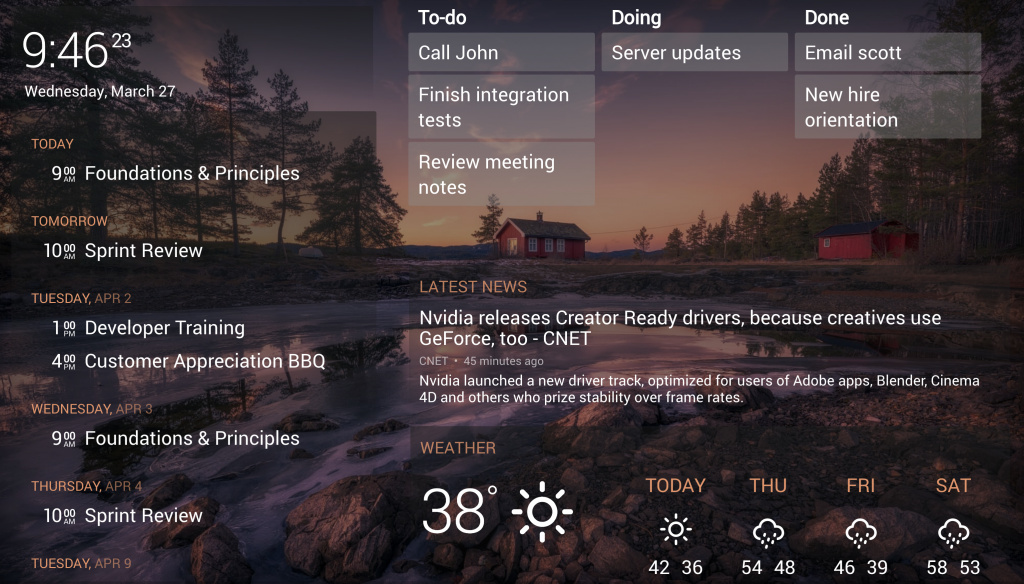 Connect your DAKboard to Trello!
Thanks!
The entire DAKboard team thanks you for using and supporting DAKboard. We're committed to building the best product possible and we're excited to share that with you.
If you have any questions or feedback, we'd love to hear from you. Check out our support page for more information and we're always available to chat at contact@dakboard.com.