Yahoo! Weather has discontinued their weather API, and subsequently, many DAKboard users were seeing a "Weather not available" message. As a workaround, we recommend switching your weather source to either Darksky (Premium only), or OpenWeatherMap (Free and Premium).
You'll need to re-type your location and choose the proper city from the dropdown when making this switch: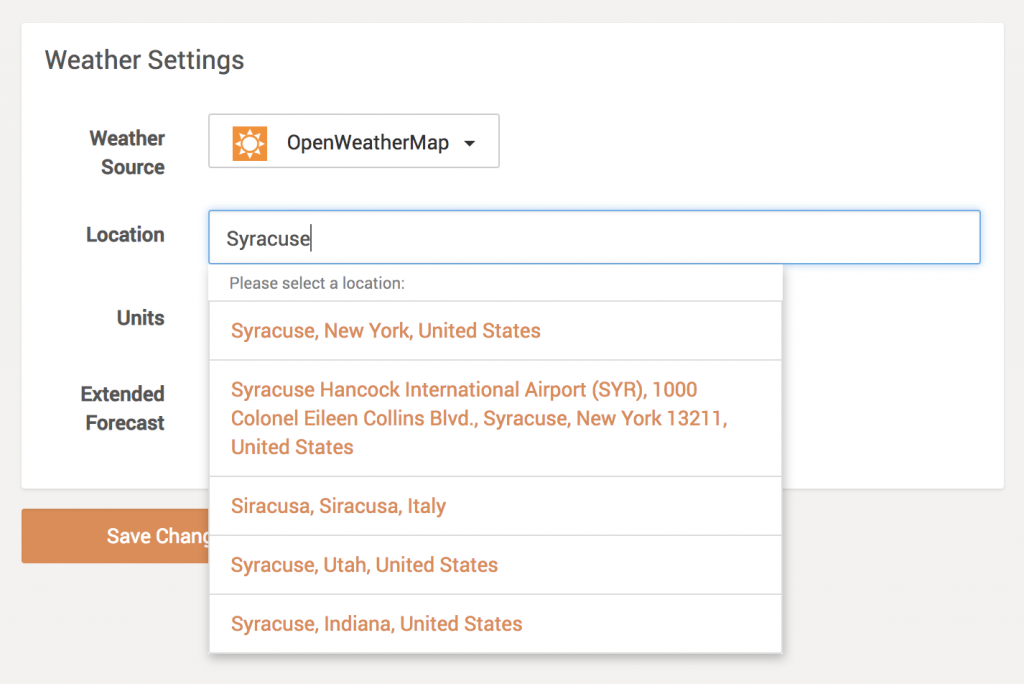 We apologize for any inconvenience this has caused. And as usual, please let us know if you run into any issues. Thank you.