Here at DAKboard HQ we're always looking for ways to improve DAKboard as well as other useful and fun ways to use DAKboard. We've just released a few of these new and useful features, so lets get started!
Nest Thermostat Integration
Update March, 2020 – Unfortunately, since Google has purchased Nest, Google is ending the Works with Nest API (which is how we access the thermostat data). Google is asking users to migrate their Nest accounts to a Google account, however, the new Works with Google Assistant no longer allows direct access to read / write Nest devices. So at this point, we don't have a way to pull in Nest data for new users. You can find more information from Nest/Google here: https://developers.nest.com. We are keeping an eye on updates from Google and if they add in access to Nest devices through the new Works with Google Assistant program, we'll be sure to add it to DAKboard.
DAKboard can display your Nest Thermostat information including target/ambient temperature, status, humidity and the time it will take to get to the set temperature.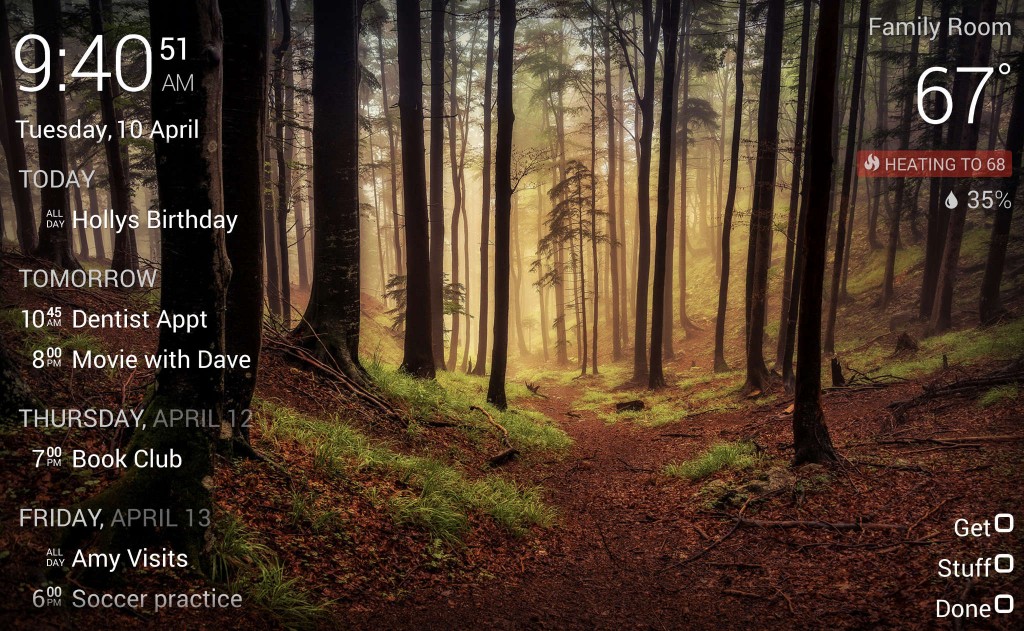 Link your Nest account by adding a "Thermostat" content block in the Custom Screen Settings.
Live Video Feeds from the Nest Cam
DAKboard is also a great way to show off and display all your security camera live feeds in a single screen. It works great with the Nest Cam and any other security camera that offers an HTTPS feed URL.
To add a Nest Cam, you'll need to grab the feed URL from the video feed page (video.nest.com) within your Nest account. Click on "Embed Stream", and then copy the URL from within the code:
<iframe allowfullscreen webkitallowfullscreen mozallowfullscreen src="

https://video.nest.com/embedded/live/Vog7A2Cjje

" frameborder="0" width="720" height="576"></iframe>
Next, in the DAKboard Custom Screen Settings, add a "Website/iFrame" block, edit the block and paste in the URL copied from above. Save your changes and enjoy your live feeds on DAKboard.
Update, fall 2018: Nest has removed the auto-play functionality from their Nest Cam video feeds. Unfortunately, without this auto-play functionality, DAKboard will just display a static image of the video feed. We recommend reaching out to Nest and petitioning them to bring back the auto-play functionality.
Microsoft To-Do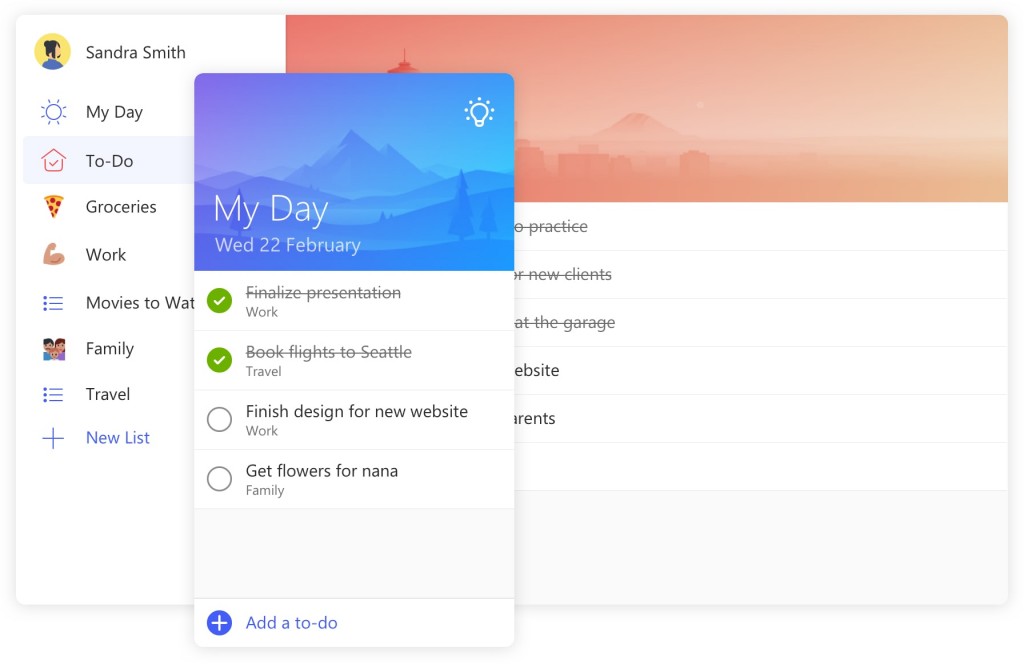 We've added the ability to show your Microsoft/Outlook To-Do lists on DAKboard! You'll need to add a To-Do content block within the Custom Screen Settings, then select Microsoft as the to-do source. Link your Microsoft account and choose which folder to show to-do items from.
Additionally, we've added more customizations to the way to-do lists are displayed on DAKboard, including font size, text alignment, color and the ability to show or hide the to-do list name as well as the due dates.
Animated Weather Radar Maps
This last one is great for all of us who live where the sun may not shine for weeks on end (looking at you New York…) and we need to keep track of approaching storms and the weather radar in general.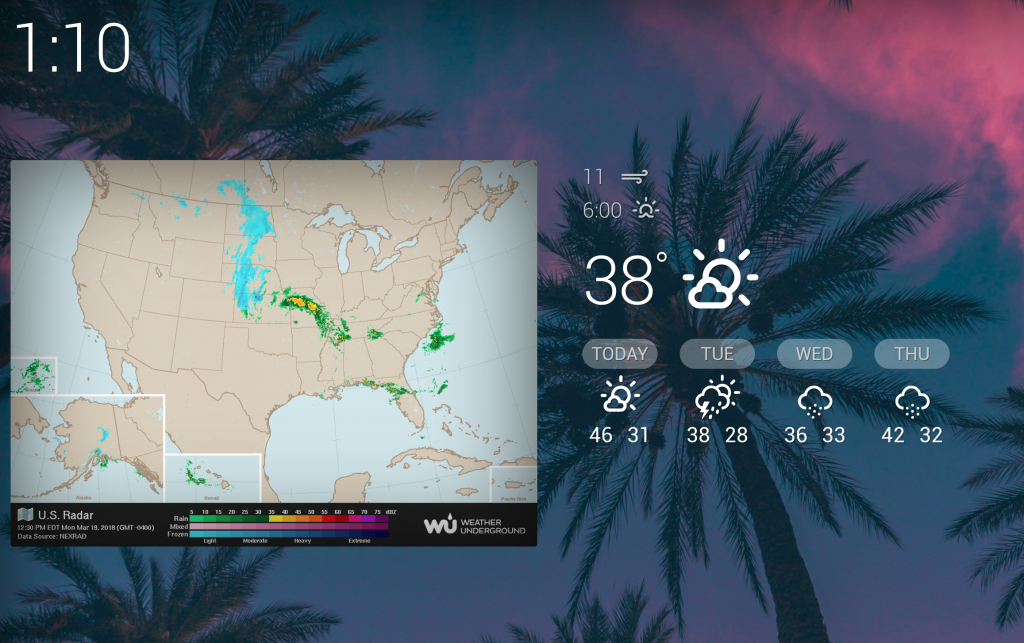 Using DAKboard's "Photo URL" feature, you can add an animated weather map as a background, or along side your other DAKboard content blocks. Follow along with the steps outlined in the support article here to add this to your DAKboard!
Don't Forget About the Custom Layouts!
Lastly, if you haven't checked out our new custom layout feature, you're missing out! We recently released the ability to create completely custom layouts using our new drag/drop and resizable "block" framework. Read more about it here!
Thanks!
We'd like to offer a big "thank you!" to everyone who has used DAKboard, and especially those who have supported us by becoming a Premium subscriber! Your Premium subscription allows us to continue to develop and support DAKboard, and without you, this would not be possible.
If you would like to support us by becoming a Premium subscriber, you can do so here:
And as always, please feel free to send us a message at contact@dakboard.com with any comments, problems or questions!