As an effort to improve the Traffic integration and eliminate issues we will be requiring Premium plan subscribers to provide their own API keys beginning February 1, 2019.
Note: Professional and Enterprise level accounts will still continue to function without providing an API key. 
There is a new "Google API Key" field in the Traffic block settings: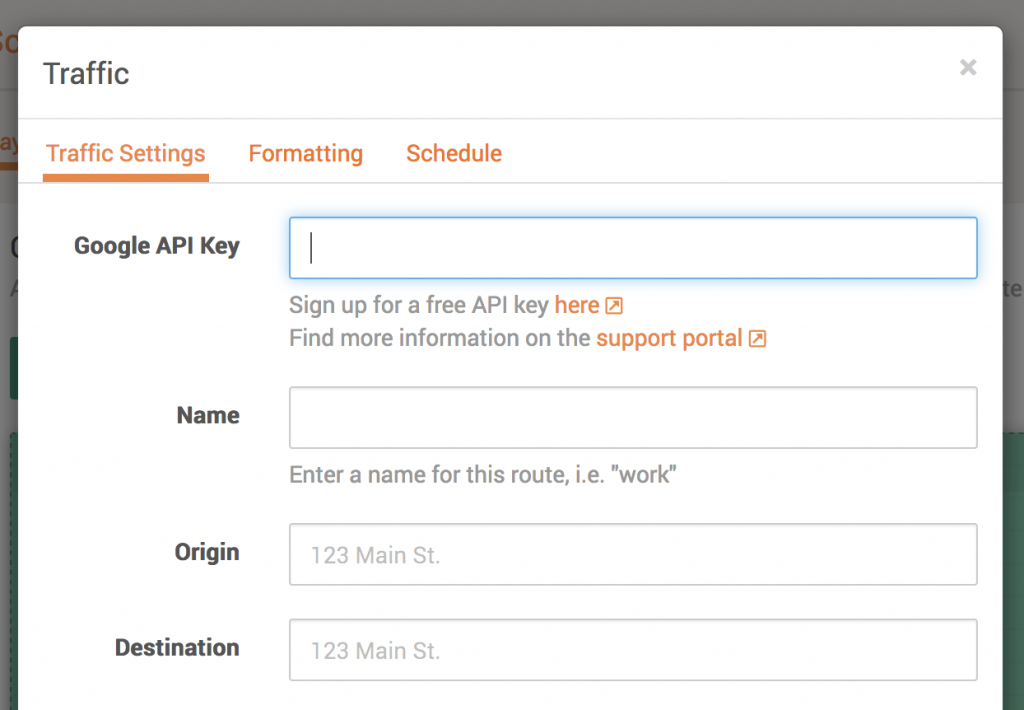 A new Google API key can be obtained here: https://console.cloud.google.com/apis/credentials, and there are step-by-step instructions for obtaining an API key on our support portal.
We apologize for any inconvenience this may cause and expect these latest updates to resolve the intermittent issues with the traffic integration. Please feel free to contact our support team with any questions or problems.